M2 BEAUTÉ – THE RESEARCHED FORMULA BEAUTY BRAND
At M2 BEAUTÉ, we know that the eyes are the window to the soul. That's why we've developed a carefully selected range of products to brighten your eyes and give you a fresh and youthful look. Our M2 BEAUTÉ Eye Care line puts eye areas in optimal focus with a perfectly coordinated eyelash and eyebrow program. Discover a variety of high-quality eyelash serums that help promote the growth of your lashes and make them appear thicker, longer and stronger. Our lash serums are enriched with innovative formulas that nourish your lashes from root to tip, giving you an alluring eye look.

Also discover our high-quality eye make-up products that help you to artfully accentuate your eyes and create unique looks. From mascaras to eyebrow gel and eyebrow wax, our makeup products are of the highest quality and allow you to perfectly showcase your eye area. The M2-BEAUTÉ power serums, for example, have been proven to activate, densify, lengthen and nourish. While the EYELASH ACTIVATING SERUM guarantees voluminous, long lashes, the EYEBROW RENEWING SERUM scores with thick, sweeping eyebrows. In addition, the EYEZONE CONDITIONING CARE COMPLEX, the EYEBROW ENHANCER COLOR & CARE and the BLACK NANO MASCARA NUTRITION & NATURAL GROWTH offer the perfect accompaniment in terms of 360-degree care, strengthening and growth for day & night.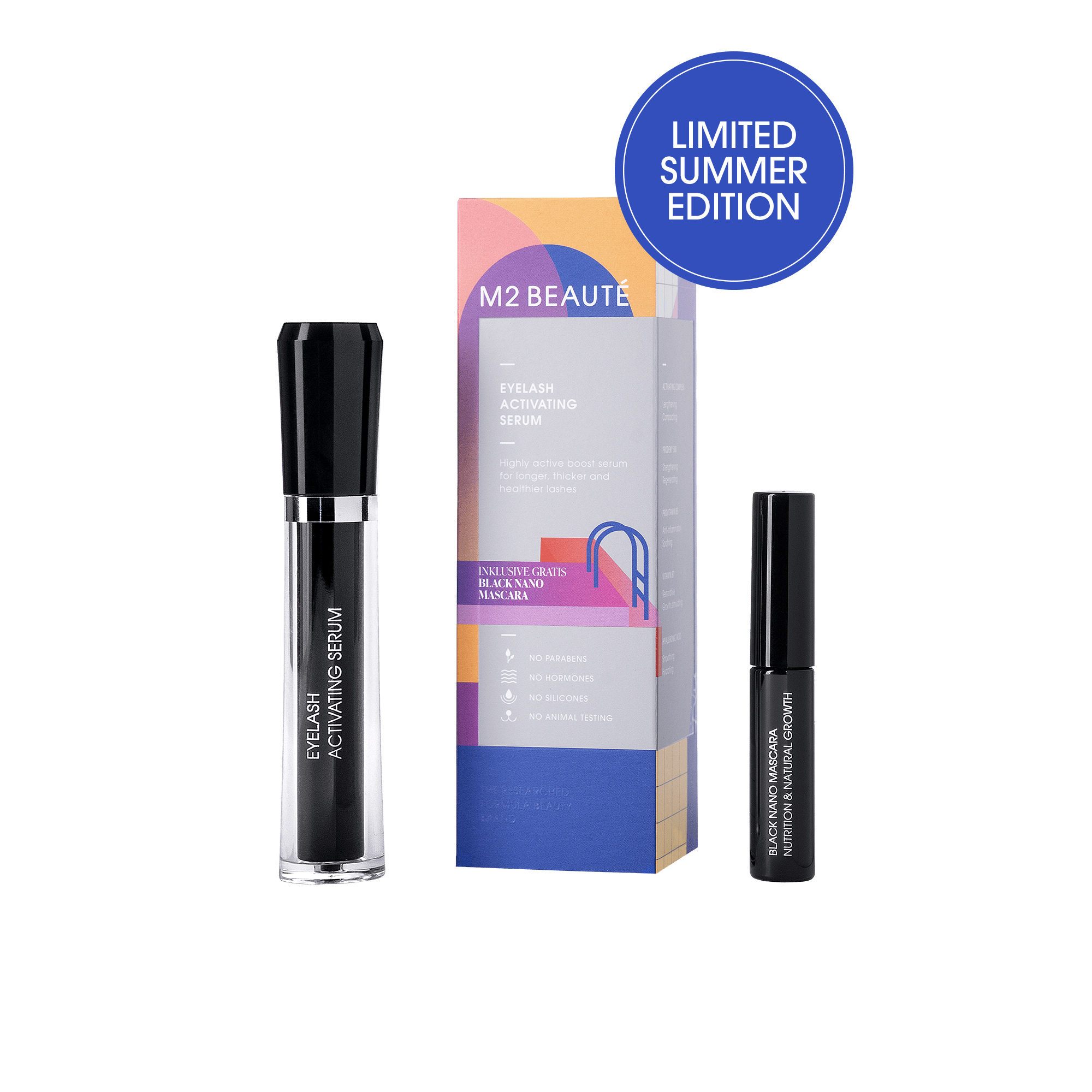 134.00 €
EYELASH ACTIVATING SERUM
The Eyelash Booster
M2 BEAUTÉ EYELASH ACTIVATING SERUM is the power eyelash serum for maximum results and radiantly beautiful eyes. It...
View Product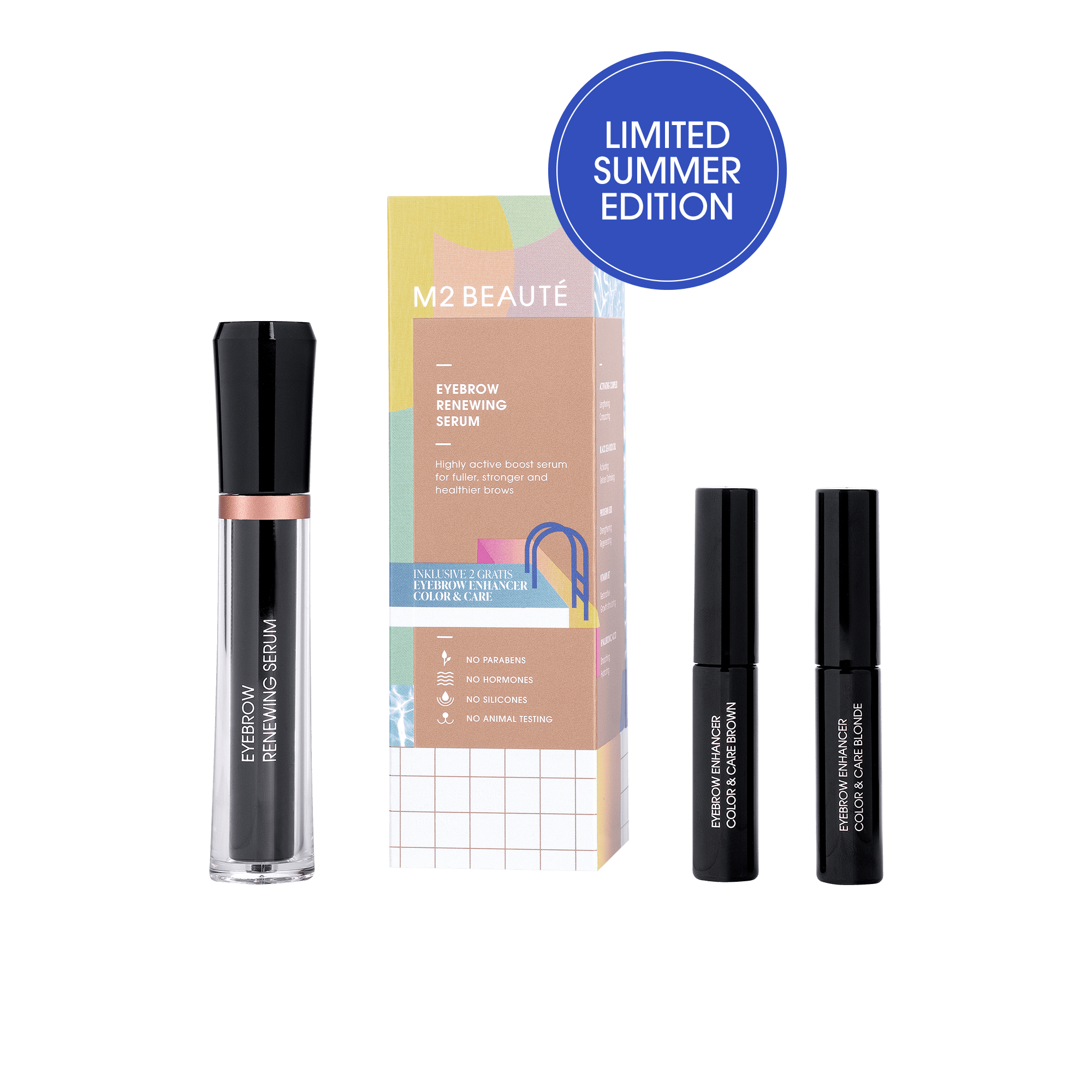 144.50 €
EYEBROW RENEWING SERUM
The Eyebrow Booster
The innovative EYEBROWS RENEWING SERUM naturally regenerates sparse or overplucked brows. Within six to eight weeks, it...
View Product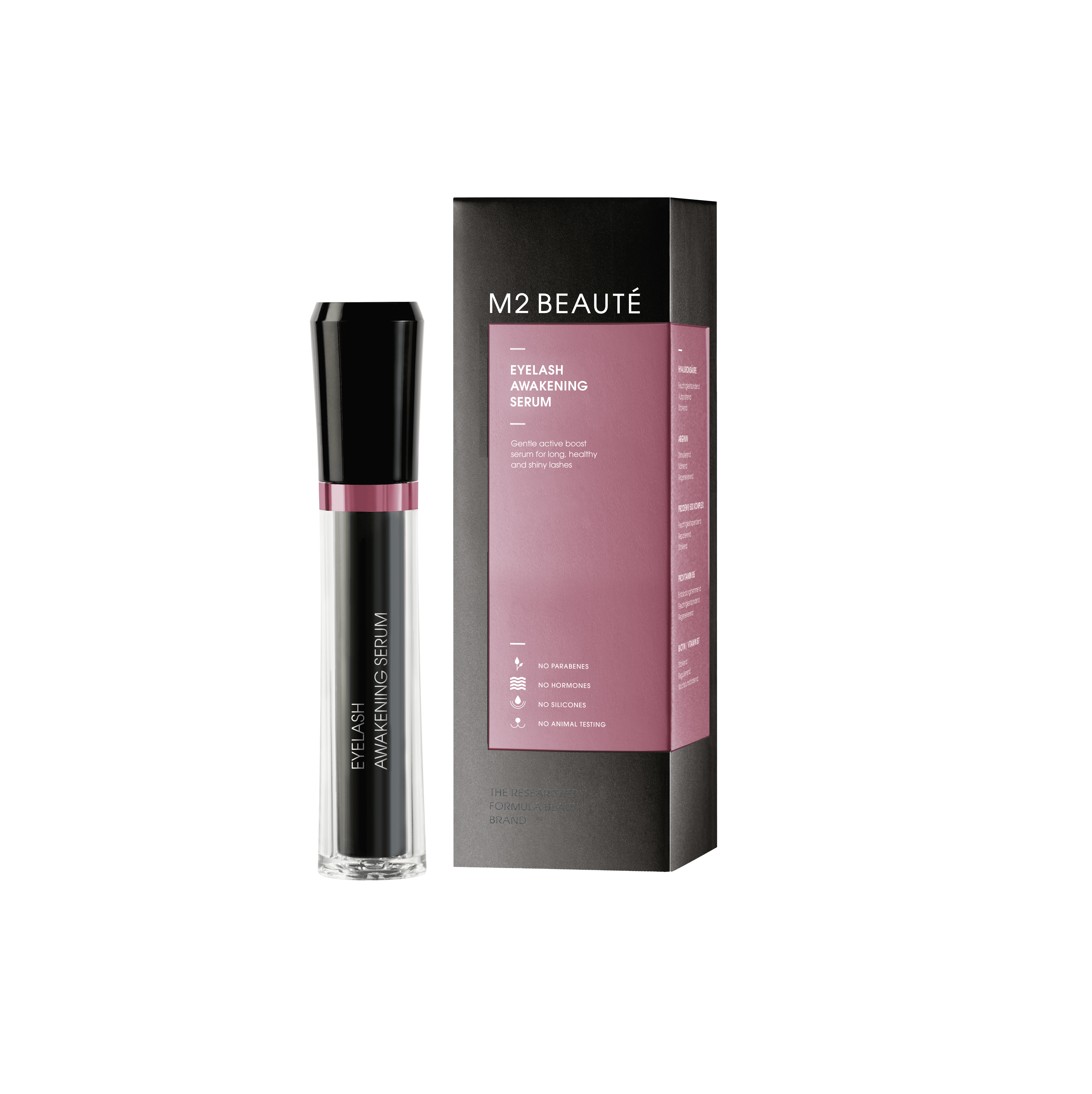 92.00 €
EYELASH AWAKENING SERUM
The Eyelash Intensifier
EYELASH AWAKENING SERUM is an eyelash serum for authentically and naturally beautiful, long eyelashes! It strengthens,...
View Product