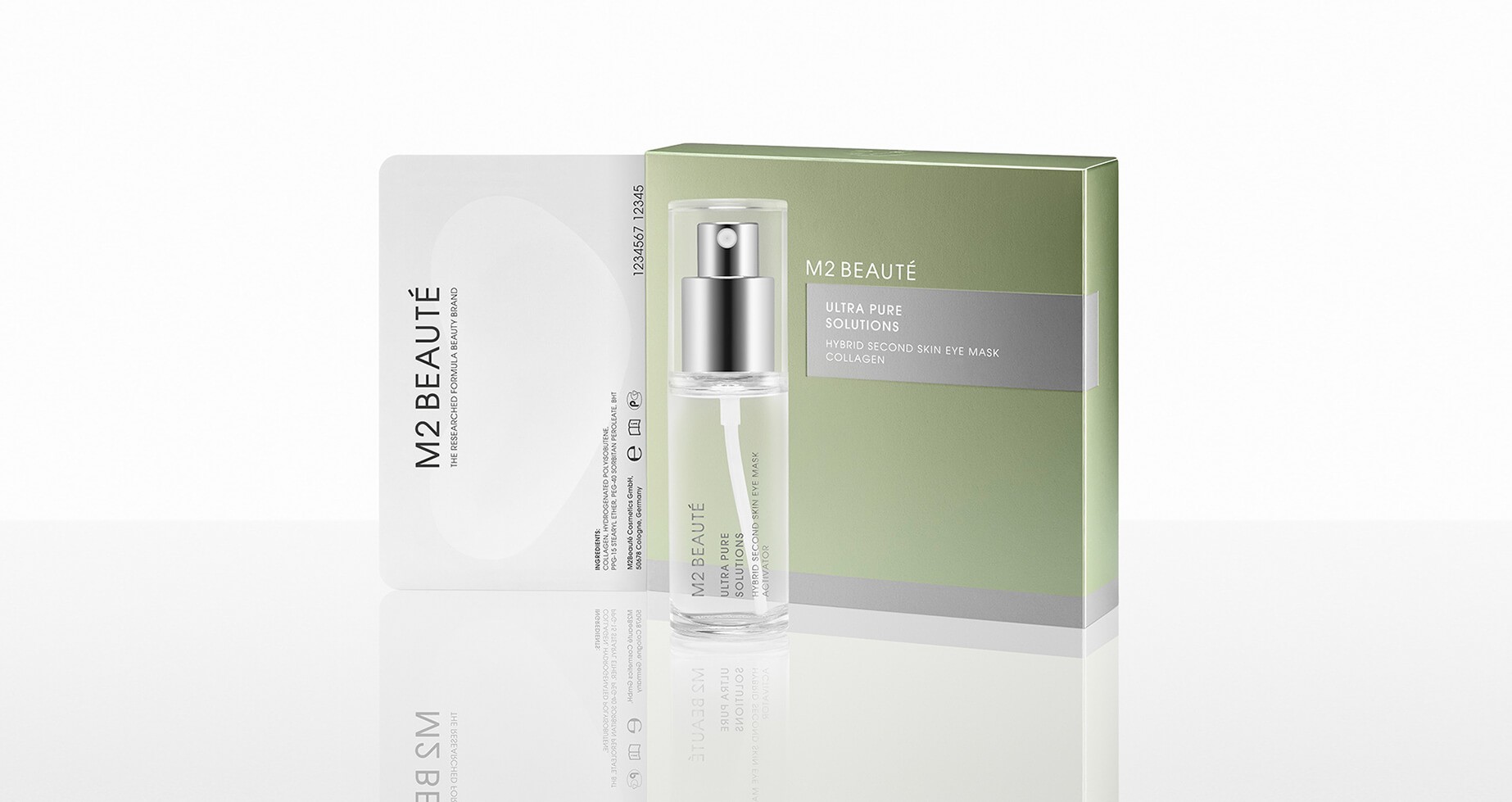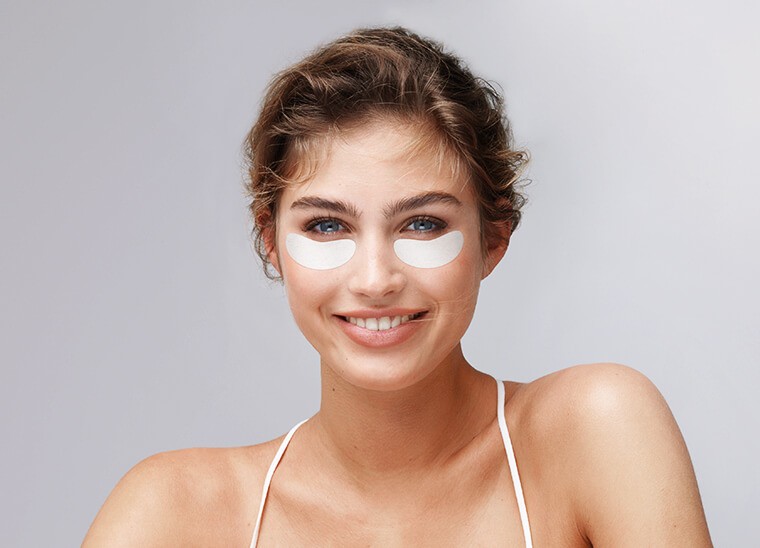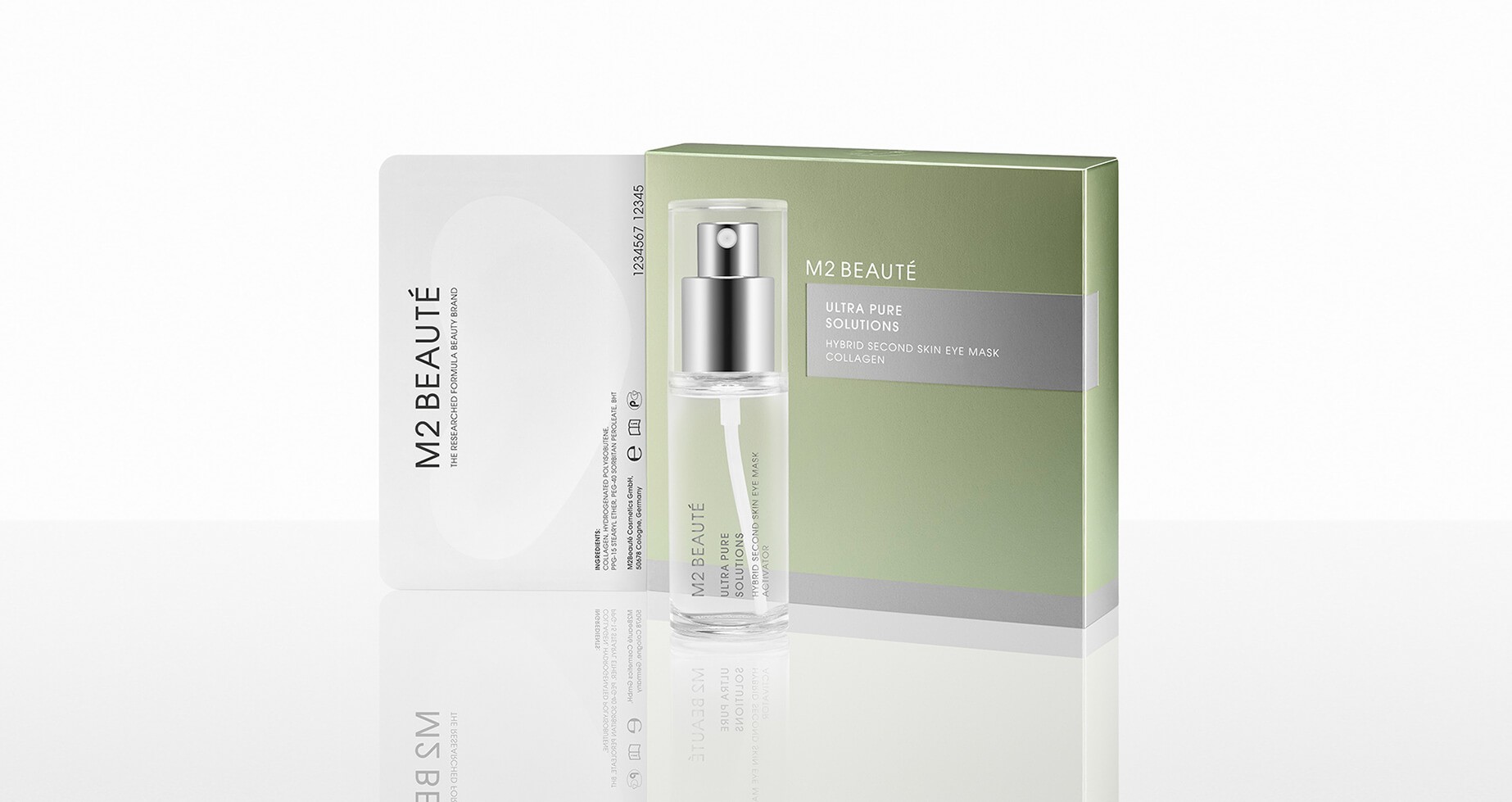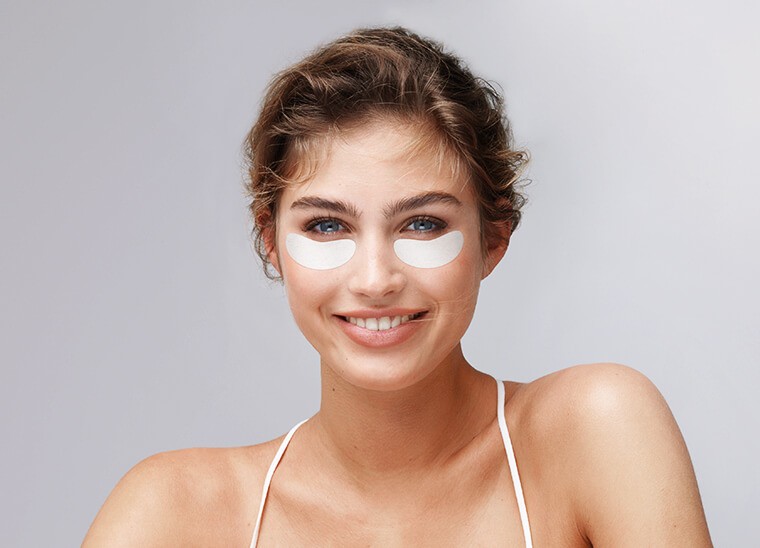 ULTRA PURE SOLUTIONS HYBRID SECOND SKIN EYE MASK COLLAGEN
RICH EYE MASK WITH MOISTURE BOOST
The ULTRA PURE SOLUTIONS HYBRID SECOND SKIN EYE MASK COLLAGEN is intensely moisturizing and visibly improves skin around the sensitive eye area. 92% of the mask is made up of highly concentrated, native collagen, which is almost identical to the structure of human collagen fibers, enables intensive moisture transfer in the skin and strengthens the skin's own moisture-binding capacity. Thanks to a unique and patented production process, the ingredients contain collagen structures that occur in nature – this means that the collagen peptides are not destroyed and can pass on stimuli to connective tissue cells and produce new collagen, rejuvenating the skin.
ONE PACKAGE CONTAINS 7 SACHETS WITH 2 EYE MASKS AND 30 ML ULTRA PURE WATER (ACTIVATOR LIQUID).
In contrast with masks that are pre-moistened with an active ingredient liquid, the ULTRA PURE SOLUTIONS HYBRID SECOND SKIN EYE MASK COLLAGEN is activated directly on the skin by moistening with ultra-pure, slightly alkaline water.
The skin is cleaned, dried and then moistened with the activator fluid. Both eye pads are then placed directly onto the upper or lower eyelid as required and activated with the ultra-pure, slightly alkaline water until the eye mask is completely soaked. Allow to work for 10 to 20 minutes. The mask can then be removed and eye products suitable for the skin type can be applied.
Studies showed a 60 % improvement in skin moisture, a 28 % reduction in skin irritation and a 38% decrease in the depth of wrinkles. The results were measured after just 20 minutes.