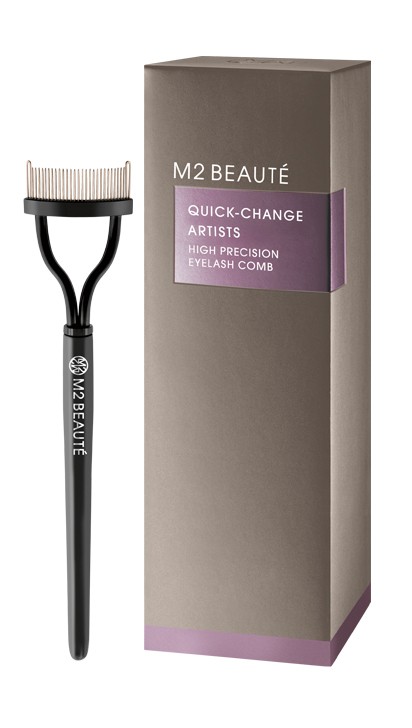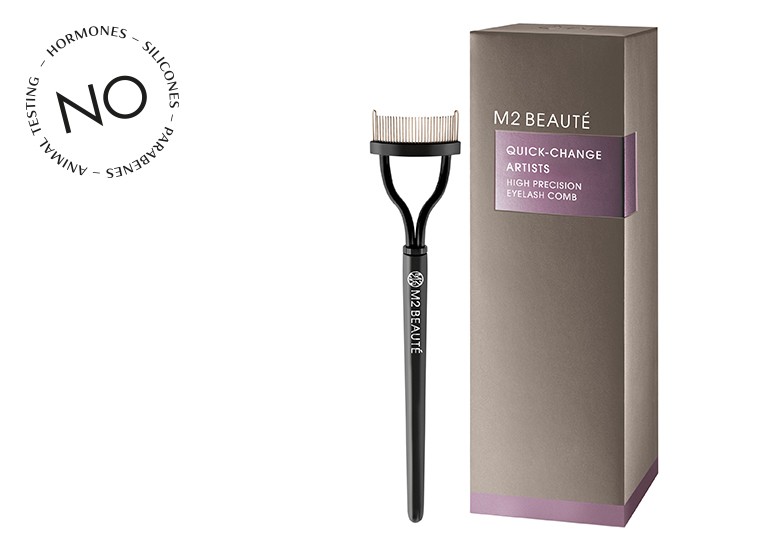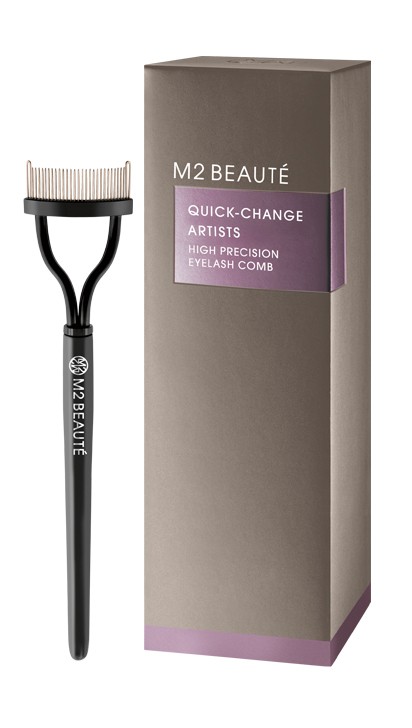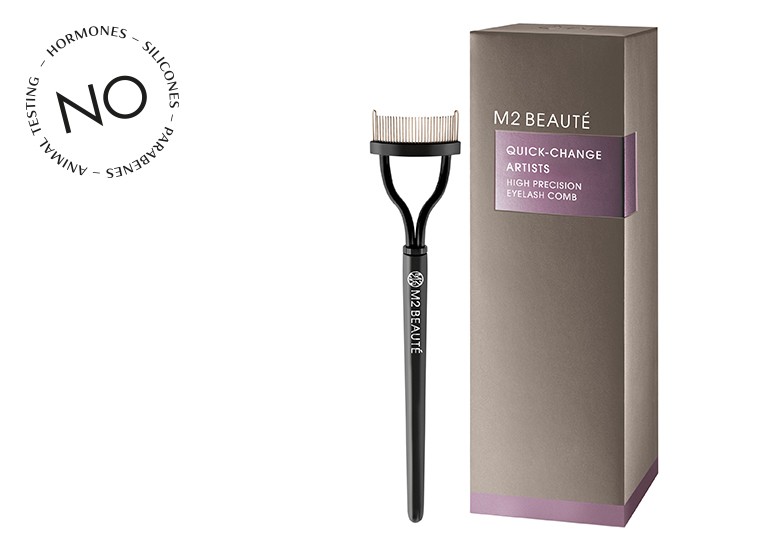 QUICK CHANGE ARTISTS EYELASH COMB
Professional eyelash styling in an instant: The innovative eyelash comb from M2 BEAUTÉ provides a striking effect and gives your appearance that certain je ne sais quoi. Precision-manufactured and impressive in design and function, this eyelash comb is an essential tool to add the perfect finishing touch for dazzlingly beautiful and beguilingly natural eyes. An absolute must-have for your personal eye styling kit.
Surprisingly simple and impressively effective: Not only does the ergonomic design and elegant, specially developed handle of the eyelash comb fit perfectly and comfortably in your hand, but its rounded steel teeth give you perfect, professionally styled lashes. As a result, mascara and the Eyezone Conditioning Care Complex (ECCC)) can be evenly applied exactly where you want along your lashes, separating them at the same time.
EYE CARE - FAQs
---
Would you like to know more about our innovative products? You are absolutely right here! We have compiled and answered the most frequently asked questions for you.

EYELASH ACTIVATING SERUM
The revolutionary EYELASH ACTIVATING SERUM from M2 BEAUTÉ makes your eyelashes longer and thicker, it achieves eyelash growth of almost 50%! Combined with nourishing components, the highly effective complex of active ingredients strengthens and stimulates both the active and inactive hair roots in the eyelashes, which is proven to encourage their natural growth. The result: even more beautiful and impressive eyelashes. INCLUDING: FREE GIFTCurled, long and expressive eyelashes are a must-have for a unique and natural summer look. M2 BEAUTÉ has just the right beauty essential for this: the revolutionary EYELASH ACTIVATING SERUM. For all fashionistas, the EYELASH ACTIVATING SERUM is now available in a limited edition with a trendy bracelet. The exclusive gift box with colorful packaging is the must-have fashion item for summer 2022!

EYEZONE CONDITIONING CARE COMPLEX
For longer, beautifully shaped, shiny and healthy lashes and eyebrows! The highly effective EYEZONE CONDITIONING CARE COMPLEX for eyelashes and eyebrows has a threefold effect - the effective serum supports hair growth while providing care and styling! With its highly effective combination of peptide complexes and the active ingredients of the acai berries, the effective serum gives you healthy, shining, sleek and strong lashes and eyebrows. What's more, the active ingredient of acai berries makes them stronger, providing a form of natural protection. The result: Increased growth and up to an average of 50% stronger eyelashes and brows after only 6 to 8 weeks.