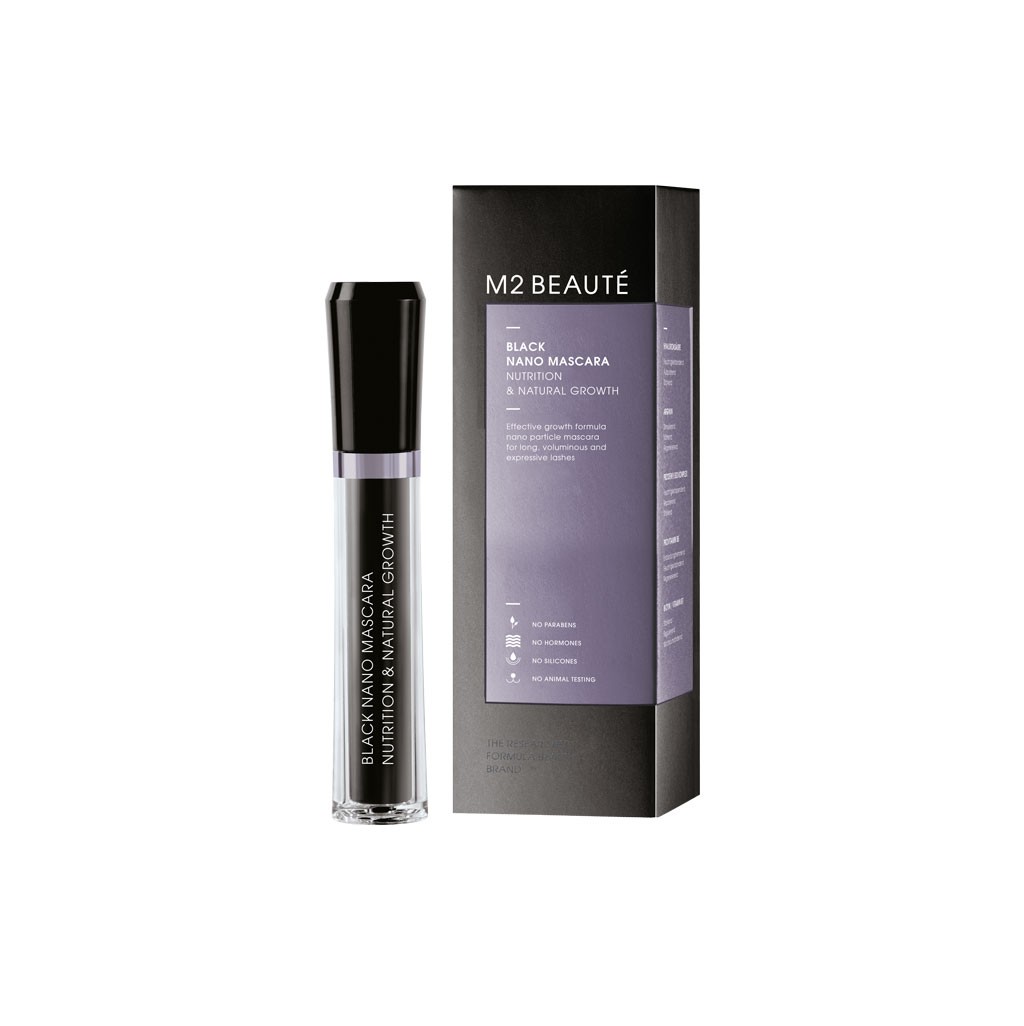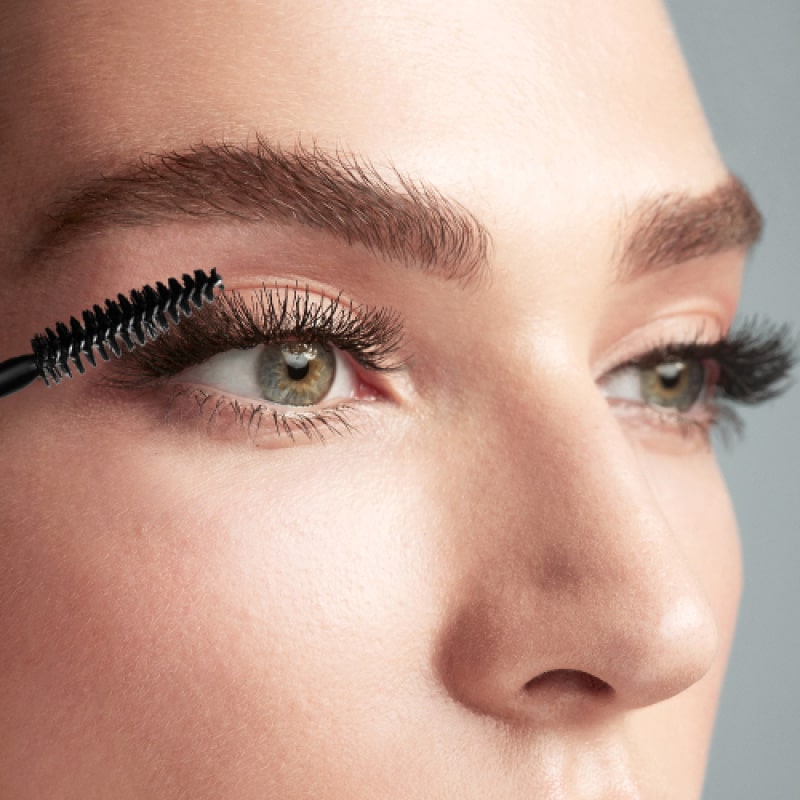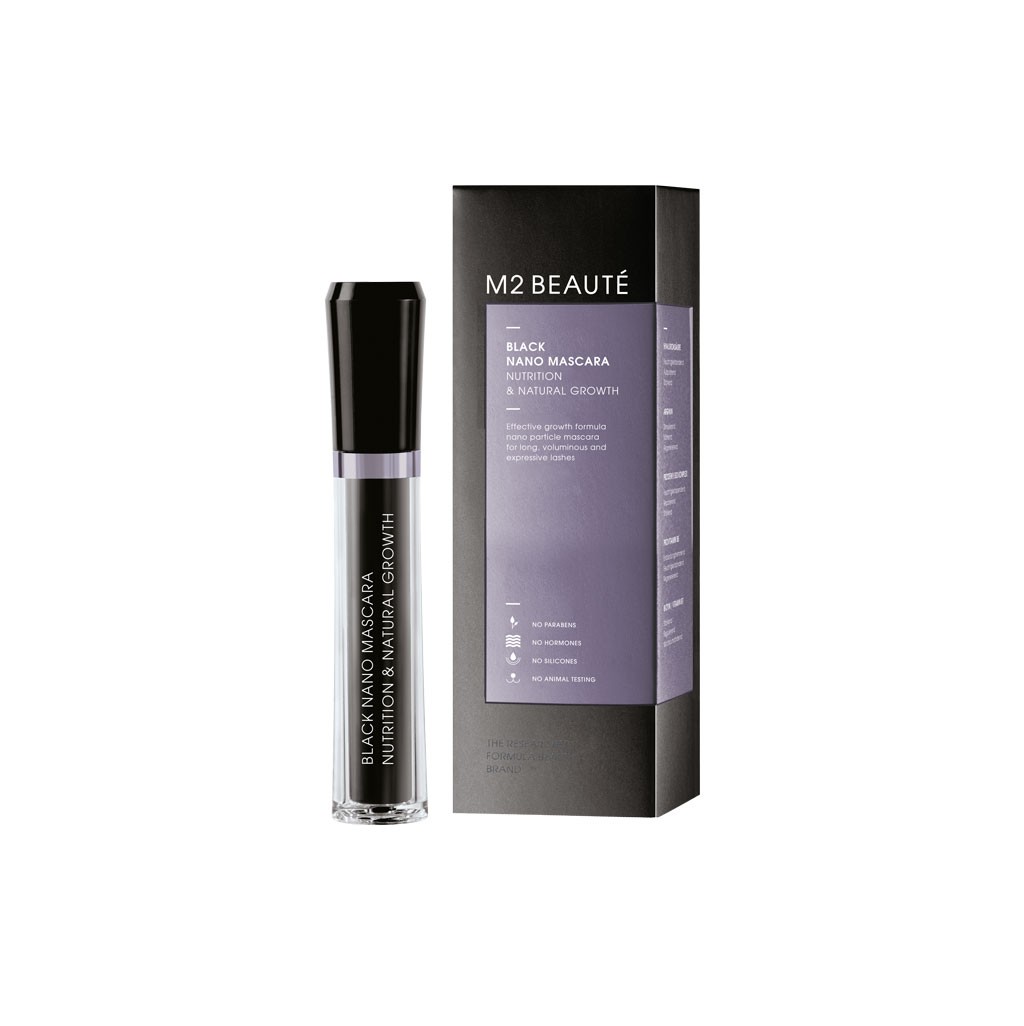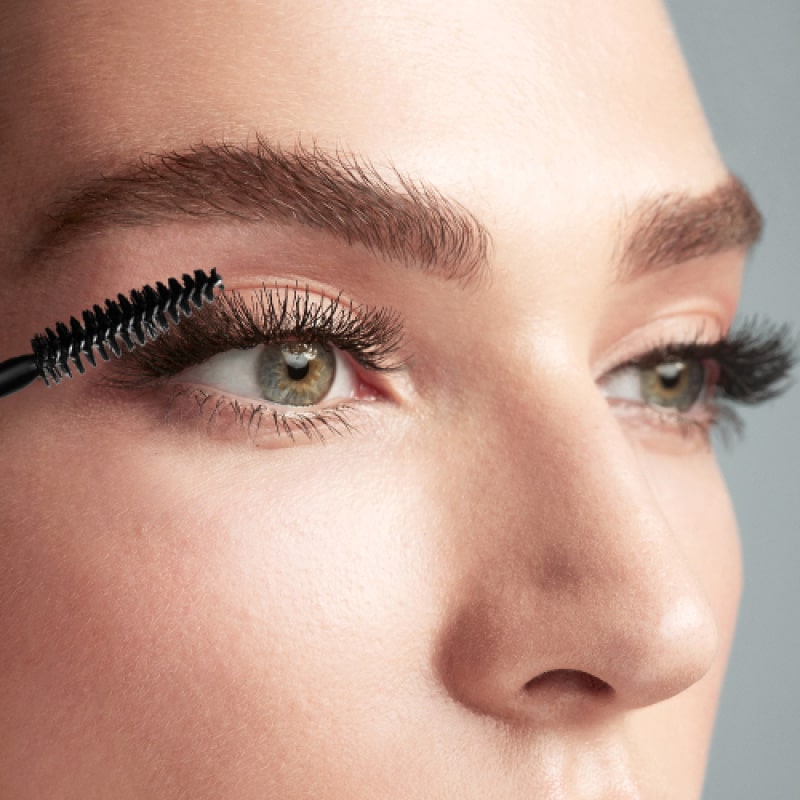 BLACK NANO MASCARA NUTRITION & NATURAL GROWTH
M2 BEAUTÉ BLACK NANO MASCARA offers the perfect combination of styling, growth and nutrition
It promotes hair growth while creating more fullness and volume. Thanks to the new styling brush featuring innovative nanotechnology, eyelashes look jet-black and extra long. Nourishing ingredients intensively moisturize lashes, offer protection and boost resilience. The ideal combination for expressive, beautiful lashes.
M2 BEAUTÉ BLACK NANO MASCARA is easy to apply:
Apply BLACK NANO MASCARA to the upper lashes first
Now apply from the base to the tip to cover each lash
Apply several times depending on the desired intensity
Tip: For optimal results, allow the mascara to dry briefly between the individual steps.
The test results of a clinical study lasting four weeks speak for themselves:
95 % of those who took part found the mascara very easy to apply
90 % of those who took part found that it dried perfectly
up to 90 % of those who took part found that the lashes were well emphasized individually
85 % of those who took part found that the mascara gave lashes more volume
95 % found that the mascara was easy to remove
100 % of those who took part tolerated the mascara well
over 80 % of those who took part would use the mascara again
EYE CARE - FAQs
---
Would you like to know more about our innovative products? You are absolutely right here! We have compiled and answered the most frequently asked questions for you.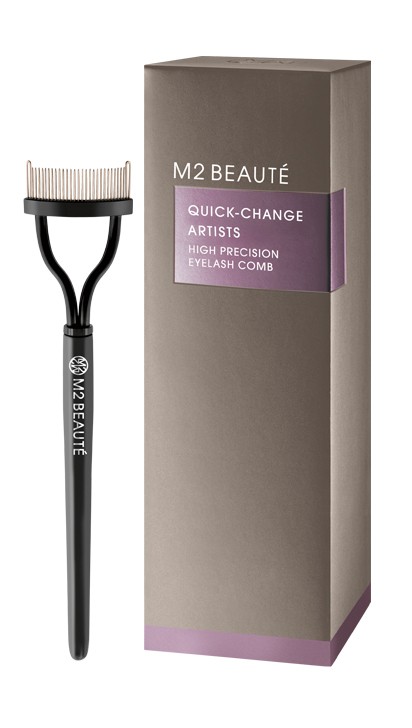 QUICK CHANGE ARTISTS EYELASH COMB
Professional eyelash styling in an instant: The innovative eyelash comb from M2 BEAUTÉ provides a striking effect and gives your appearance that certain je ne sais quoi. Precision-manufactured and impressive in design and function, this eyelash comb is an essential tool to add the perfect finishing touch for dazzlingly beautiful and beguilingly natural eyes. An absolute must-have for your personal eye styling kit.

EYELASH ACTIVATING SERUM
The revolutionary EYELASH ACTIVATING SERUM from M2 BEAUTÉ makes your eyelashes longer and thicker, it achieves eyelash growth of almost 50%! Combined with nourishing components, the highly effective complex of active ingredients strengthens and stimulates both the active and inactive hair roots in the eyelashes, which is proven to encourage their natural growth. The result: even more beautiful and impressive eyelashes. INCLUDING: FREE GIFTCurled, long and expressive eyelashes are a must-have for a unique and natural summer look. M2 BEAUTÉ has just the right beauty essential for this: the revolutionary EYELASH ACTIVATING SERUM. For all fashionistas, the EYELASH ACTIVATING SERUM is now available in a limited edition with a trendy bracelet. The exclusive gift box with colorful packaging is the must-have fashion item for summer 2022!