M2 BEAUTÉ – THE RESEARCHED FORMULA BEAUTY BRAND
The M2 BEAUTÉ Hair Care line consists of high-quality products specially designed to pamper, nourish or strengthen your hair. Our HAIR ACTIVATING SERUM, for example, is the power boost for beautiful, strengthened hair in just 10 to 12 weeks - without greasiness and with visible results. Our hair care products are enriched with high-quality ingredients that provide your hair with intensive care and make it supple and easy to comb. M2 BEAUTÉ Hair Care products are not only free from harmful chemicals and sulfates, but also provide you with gentle yet effective care to pamper your hair naturally.
At M2 BEAUTÉ we focus on quality and use only carefully selected and high quality ingredients to ensure that you get the best possible results for your hair. Our products are suitable for all hair types and have been dermatologically tested. In addition, all M2 BEAUTÉ products are free of hormones, silicones, parabens and synthetic dyes by conviction. The production takes place entirely without animal testing.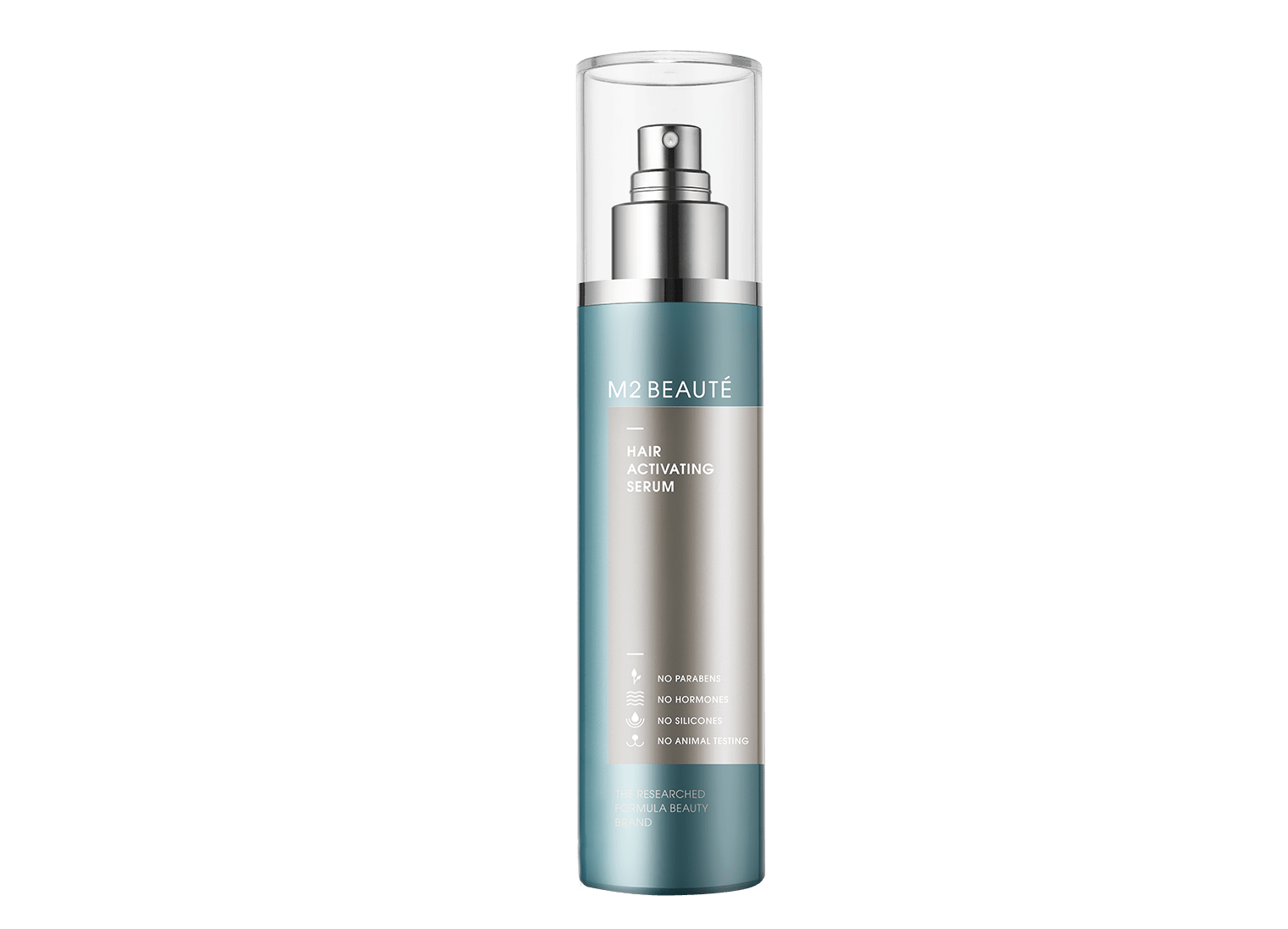 125.00 €
HAIR ACTIVATING SERUM
The Hair Booster
The M2 Beauté HAIR ACTIVATING SERUM is an innovative, highly effective activating serum that promotes hair growth and...
View Product