M2 BEAUTÉ – THE RESEARCHED FORMULA BEAUTY BRAND
Skin with that certain WOW effect - the M2 BEAUTÉ FACIAL CARE line ensures a radiantly fresh complexion thanks to highly efficient nanotechnology and gives every skin its individual beauty boost. Discover a variety of products that gently but effectively remove impurities and makeup while keeping your skin supple. Plus, our products are enriched with innovative ingredients that revitalize and refresh your skin.
The ULTRA PURE SOLUTIONS HYBRID SECOND SKIN masks for eyes and face offer the ultimate instant beauty effects. While the highly innovative FACIAL NANO SPRAYs respond to individual skin needs and awaken the body's own beauty potential in the best possible way by penetrating to deeper skin layers, the OIL FREE MAKE-UP REMOVER optimally prepares the skin for the M2 BEAUTÉ skincare ritual.
Our highly effective products have been specially developed to pamper your skin with luxurious care, provide it with valuable nutrients, maintain the skin's moisture balance and give it a healthy and radiant appearance. Also discover our anti-aging products that help reduce fine lines and wrinkles and improve your skin's elasticity. Our advanced formulas and powerful ingredients help you fight the signs of time and make your skin appear firmer and more youthful.
At M2 BEAUTÉ, quality comes first, which is why our products are manufactured to the highest standards. Our facial care products are free of harmful additives and dermatologically tested to ensure they are suitable for even the most sensitive skin types.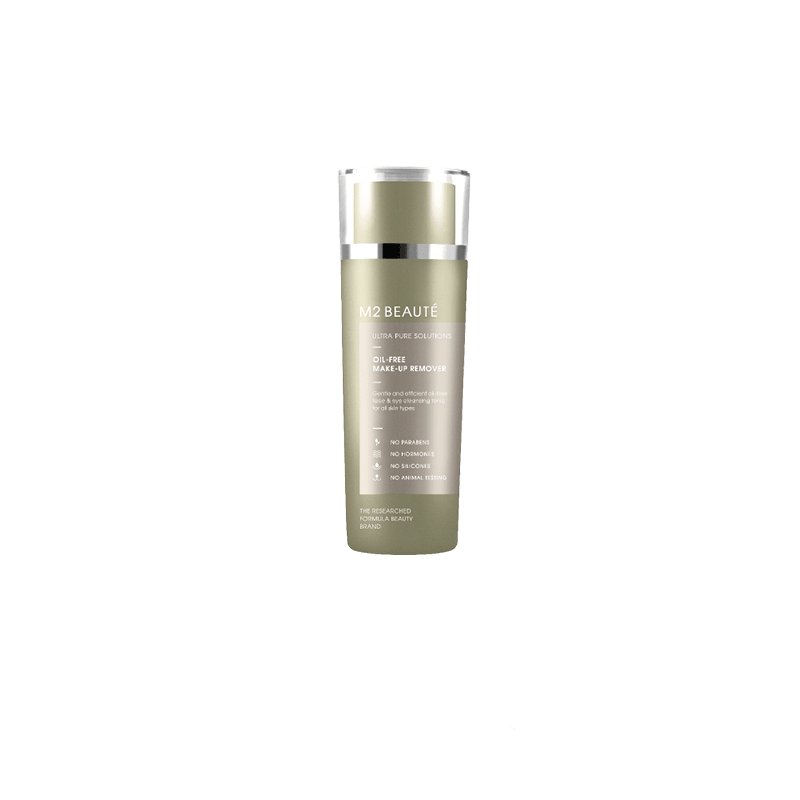 33.00 €
OIL-FREE MAKE-UP REMOVER
Der Perfect Cleanser
Put an end to unpleasant puffiness and clogged pores! The unique oil-free formulation with slightly alkaline Ultra Pure...
View Product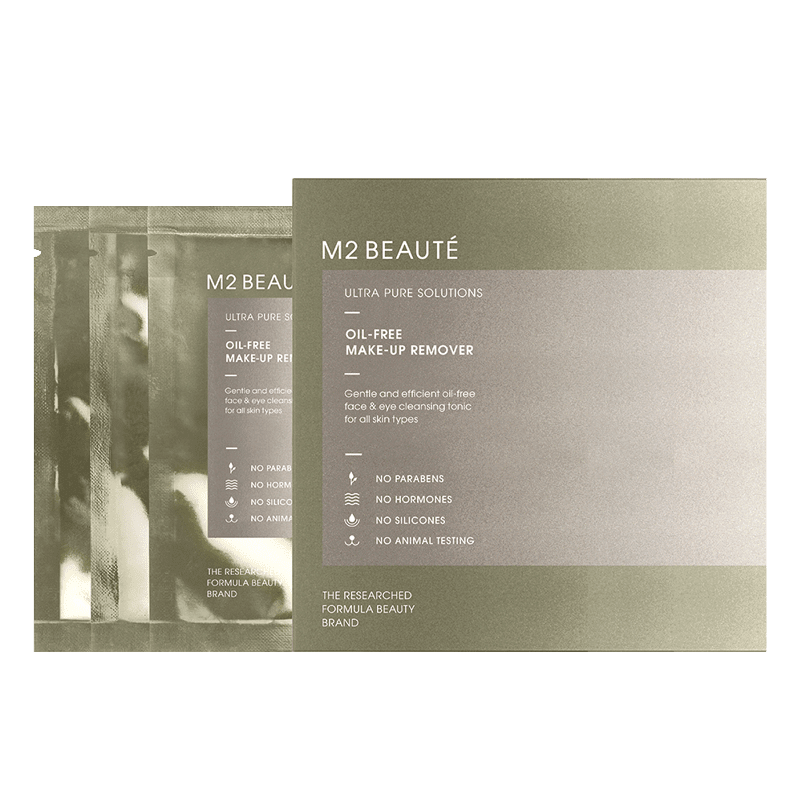 11.00 €
OIL-FREE MAKE-UP REMOVER SACHETS
Der Perfect Cleanser
You want to clean your eye area without irritating it? The 3-in-1 cleansing pads for face and eye area quickly and...
View Product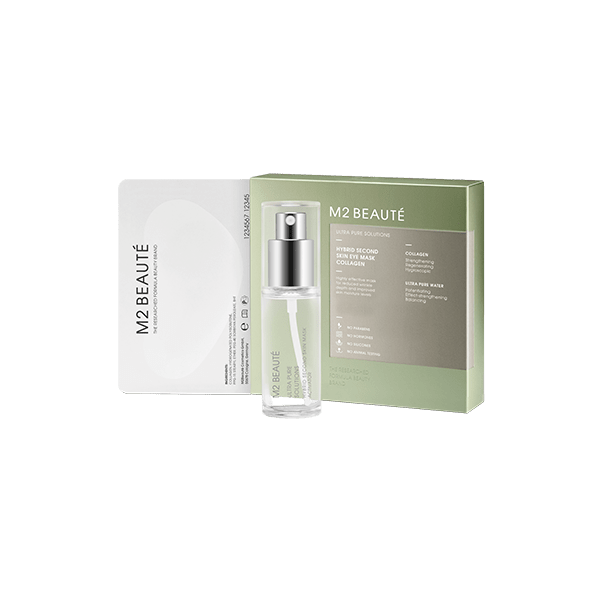 84.50 €
HYBRID SECOND SKIN EYE MASK COLLAGEN
The Skin Reconstructor
Rich eye mask with instant effect: HYBRID SECOND SKIN EYE MASK COLLAGEN provides intensive moisture and improves the...
View Product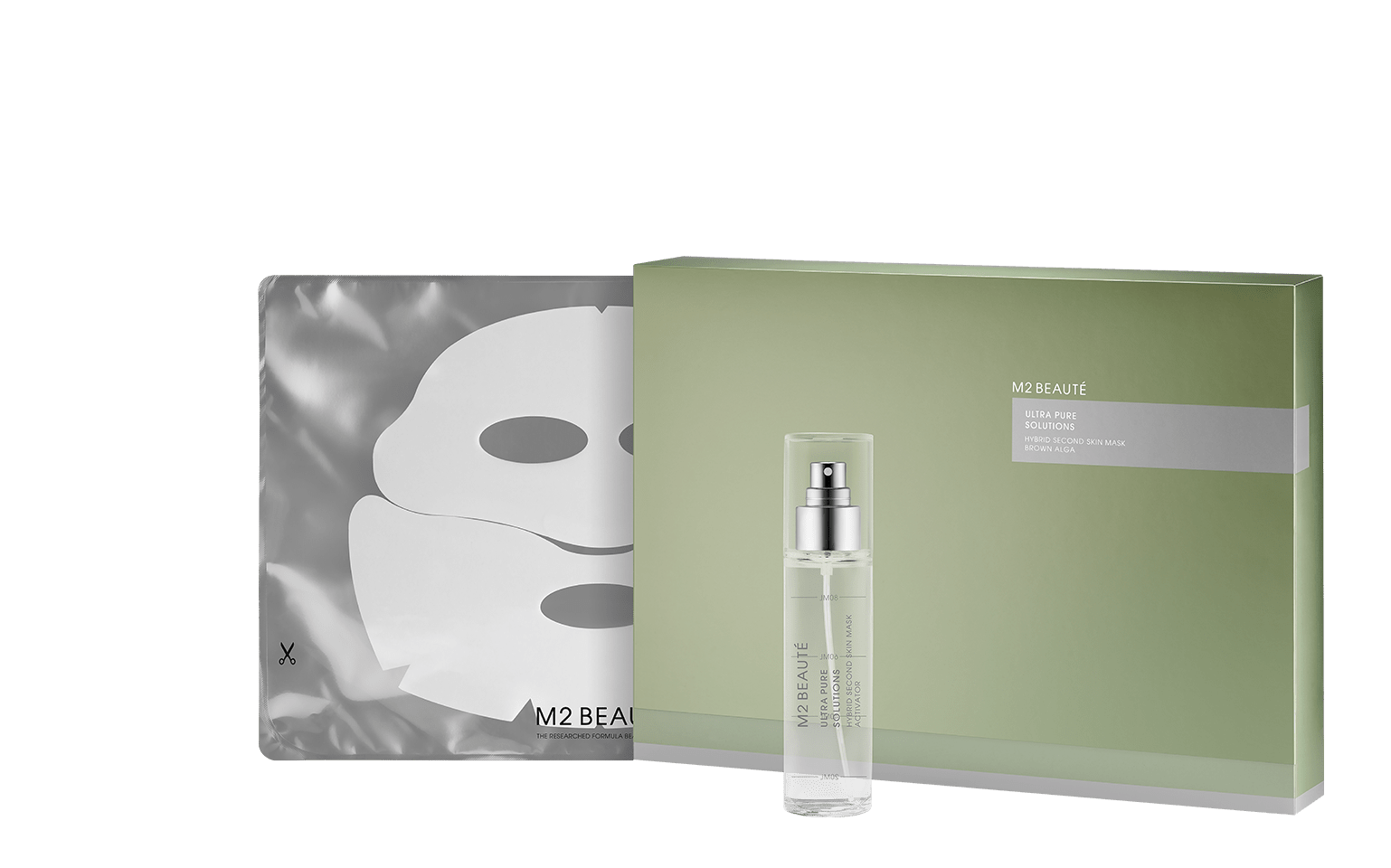 192.00 €
HYBRID SECOND SKIN MASK BROWN ALGA
The Skin Contourist
HYBRID SECOND SKIN MASK BROWN ALGA from the ULTRA PURE SOLUTIONS line offers a relaxing and luxurious home spa...
View Product