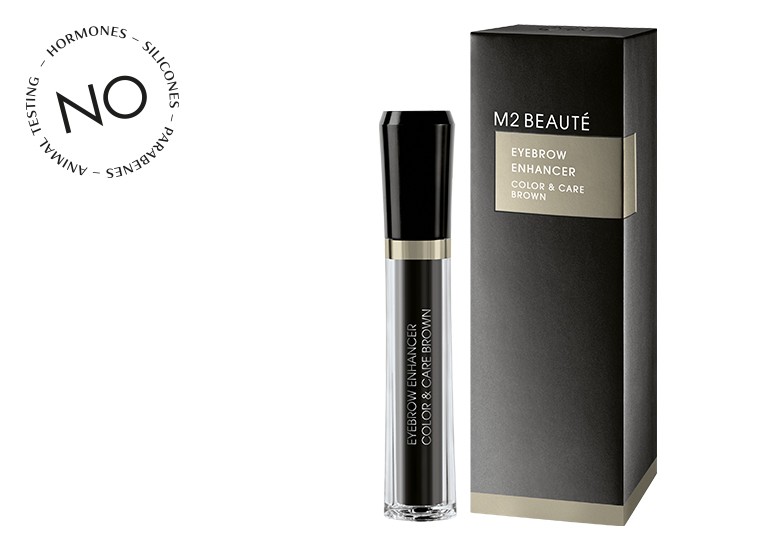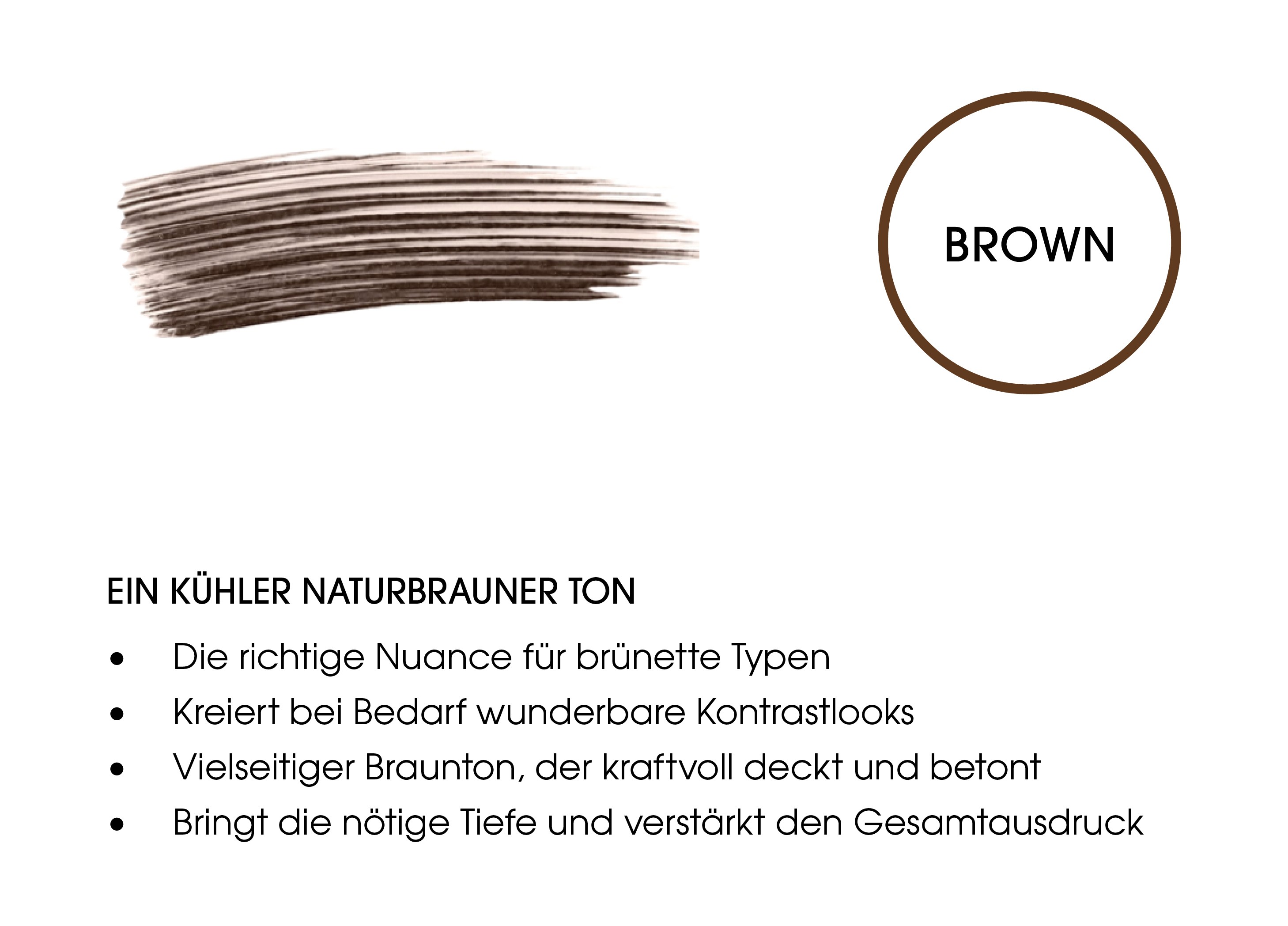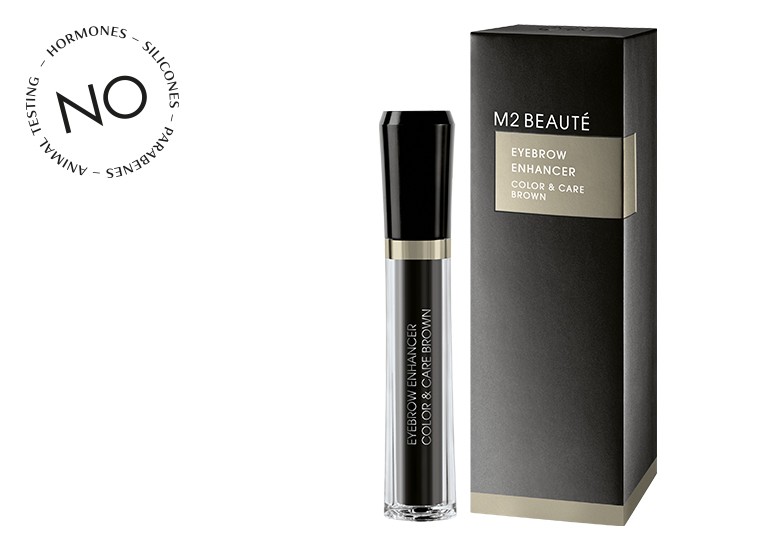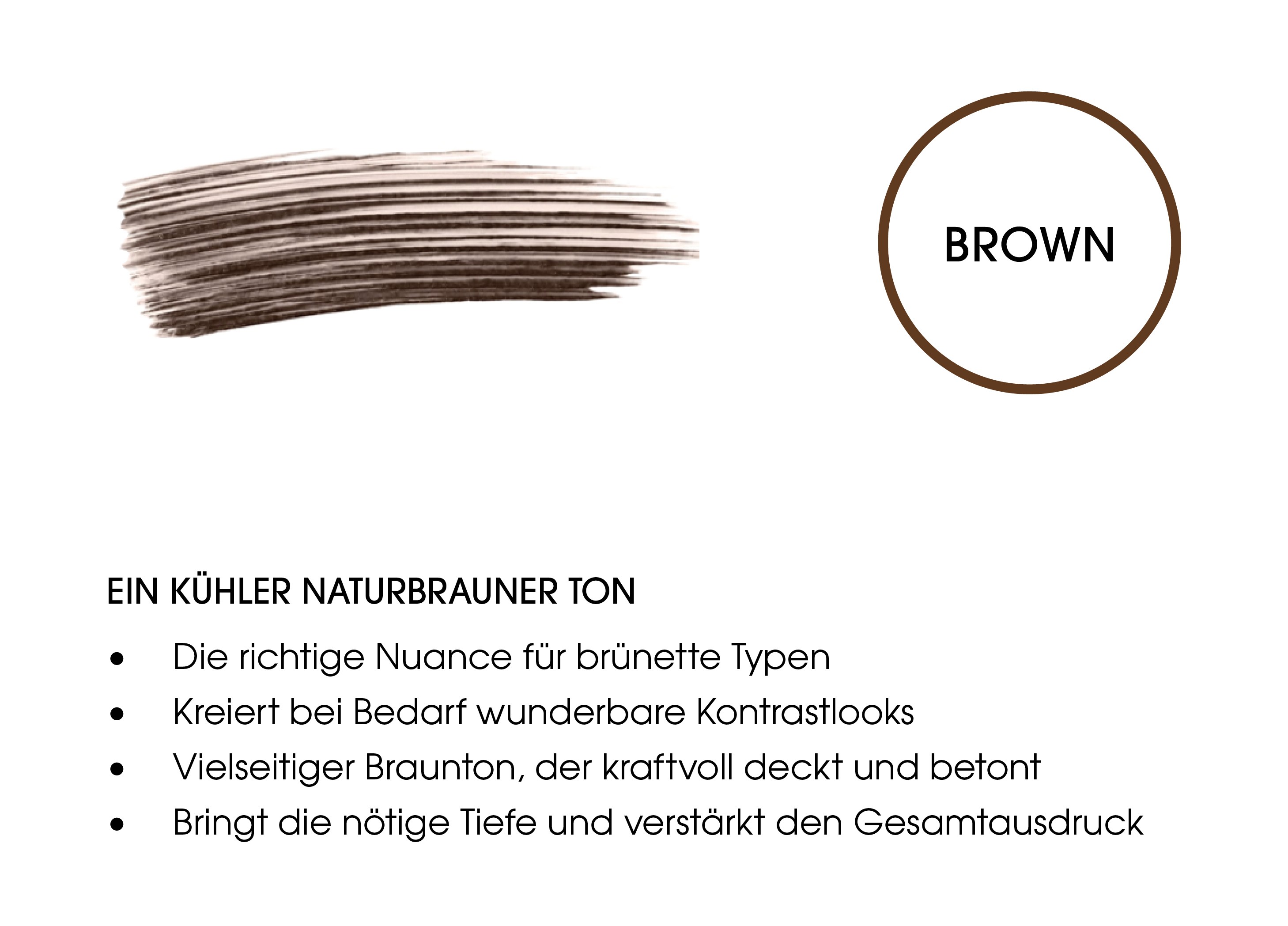 EYEBROW ENHANCER COLOR & CARE BROWN
The EYEBROW ENHANCER COLOR & CARE (EECC) is an innovative eyebrow gel that stimulates eyebrow growth, giving brows a naturally even tint and fixing them in place. Based on high-quality peptide complexes, it leaves eyebrows looking extra thick, shiny and supple. The active ingredient of acai berries also makes hair more resistant, providing a form of natural protection. For thick, beautifully arched and dark eyebrows.
Use the precision brush to apply the EYEBROW ENHANCER COLOR & CARE (EECC) in the direction of growth using a slight upward movement. Repeat the application for full-bodied eyebrows. Allow to dry between steps.If necessary, focus on the thinner eyebrow areas to make them appear thicker.
Tip: Can be combined with eyebrow powder/pencils for individual eyebrow looks
The EYEBROW ENHANCER COLOR & CARE (EECC) offers a 4-in-1 solution for eyebrows, stimulating growth, providing nourishment, tinting brows and fixing them in place – for expressive eyes and a naturally beautiful look.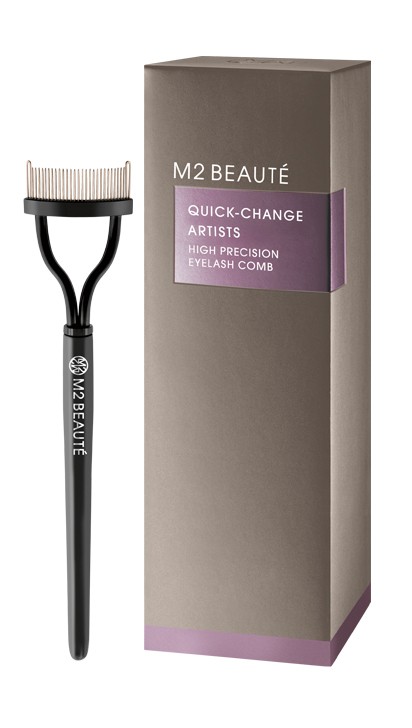 QUICK CHANGE ARTISTS EYELASH COMB
Professional eyelash styling in an instant: The innovative eyelash comb from M2 BEAUTÉ provides a striking effect and gives your appearance that certain je ne sais quoi. Precision-manufactured and impressive in design and function, this eyelash comb is an essential tool to add the perfect finishing touch for dazzlingly beautiful and beguilingly natural eyes. An absolute must-have for your personal eye styling kit.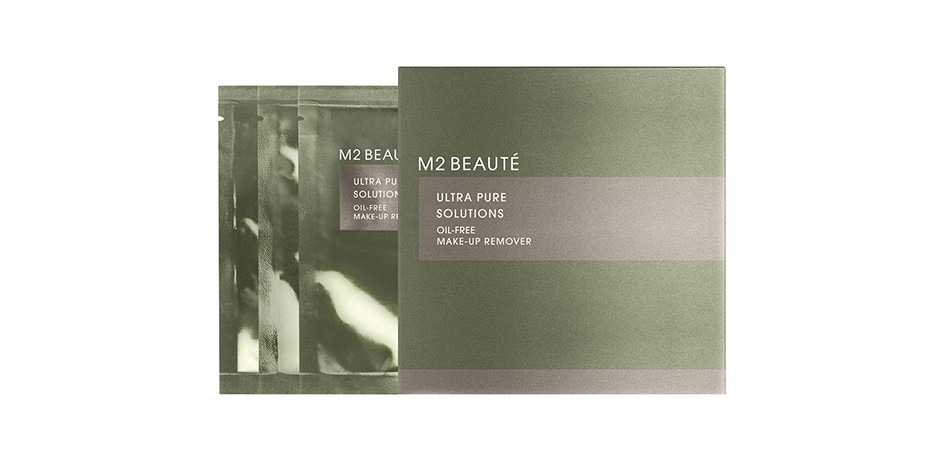 ULTRA PURE SOLUTIONS OIL-FREE MAKE-UP REMOVER SACHETS
The 2-in-1 cleansing pads for the face and eye area quickly and effectively remove residues while moisturizing the skin. The oil-free formula with slightly alkaline ultra-pure water enables extremely gentle cleansing. Provitamin B5 and peptides reduce skin irritations and puffiness while hyaluron prevents the skin from drying out and locks in valuable moisture. The remover pads are made from particularly high-quality cotton, for effective and mild cleansing in minutes. The make-up remover is suitable for all skin types, including sensitive skin. M2 OIL-FREE MAKE-UP REMOVER SACHETS: SEVEN HIGHLY PRACTICAL, INDIVIDUALLY PACKAGED CLEANSING PADS FOR WHEN YOU ARE ON THE GO. 0.07 FL.OZ. / 2 ml

EYELASH ACTIVATING SERUM
The revolutionary EYELASH ACTIVATING SERUM from M2 BEAUTÉ makes your eyelashes longer and thicker, it achieves eyelash growth of almost 50%! Combined with nourishing components, the highly effective complex of active ingredients strengthens and stimulates both the active and inactive hair roots in the eyelashes, which is proven to encourage their natural growth. The result: even more beautiful and impressive eyelashes. INCLUDING: FREE GIFTCurled, long and expressive eyelashes are a must-have for a unique and natural summer look. M2 BEAUTÉ has just the right beauty essential for this: the revolutionary EYELASH ACTIVATING SERUM. For all fashionistas, the EYELASH ACTIVATING SERUM is now available in a limited edition with a trendy bracelet. The exclusive gift box with colorful packaging is the must-have fashion item for summer 2022!