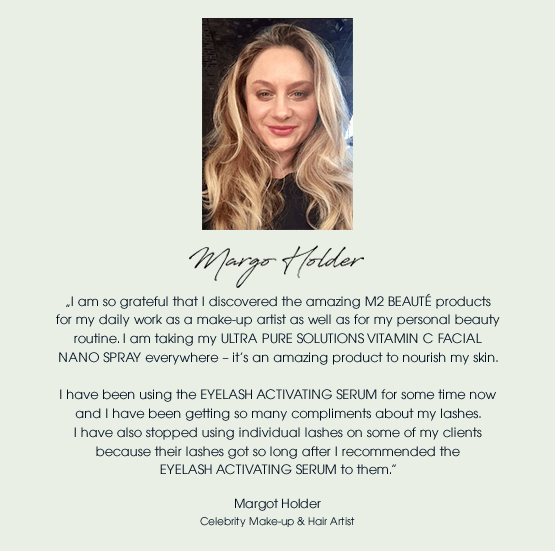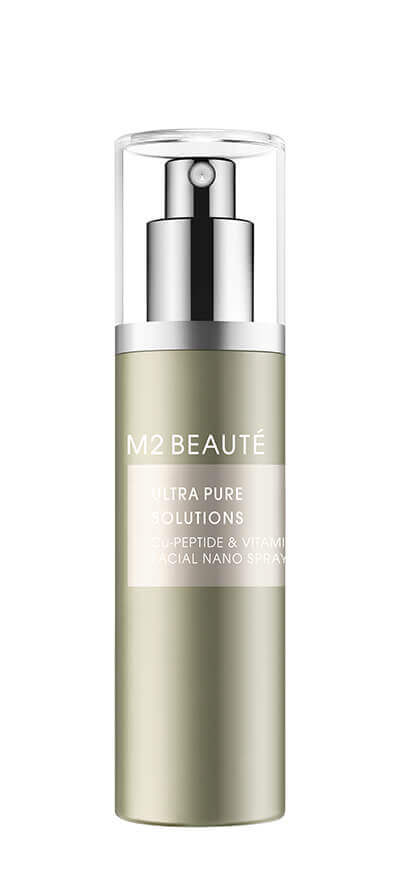 ULTRA PURE SOLUTIONS Cu-PEPTIDE & VITAMIN B FACIAL NANO SPRAY
The ULTRA PURE SOLUTIONS Cu-PEPTIDE & VITAMIN B FACIAL NANO SPRAY guarantees to give you vibrant, radiantly beautiful skin. The products unique active ingredient complex containing highly effective B2, B3 and B6 vitamins and copper peptides speeds up the skin's natural metabolism. The spray also improves the skin's natural protection and stimulates collagen and elastin production. The patented intelligent delivery system transports the nanorized and highly concentrated copper peptides and B2, B3 and B6 vitamins to the deepest layers of the dermis. The innovative spray nozzle allows the product to be precisely applied to the skin with ultra-pure water. The extraordinary result: An even and vibrantly youthful complexion.

EYELASH ACTIVATING SERUM
The revolutionary EYELASH ACTIVATING SERUM from M2 BEAUTÉ makes your eyelashes longer and thicker, it achieves eyelash growth of almost 50%! Combined with nourishing components, the highly effective complex of active ingredients strengthens and stimulates both the active and inactive hair roots in the eyelashes, which is proven to encourage their natural growth. The result: even more beautiful and impressive eyelashes.