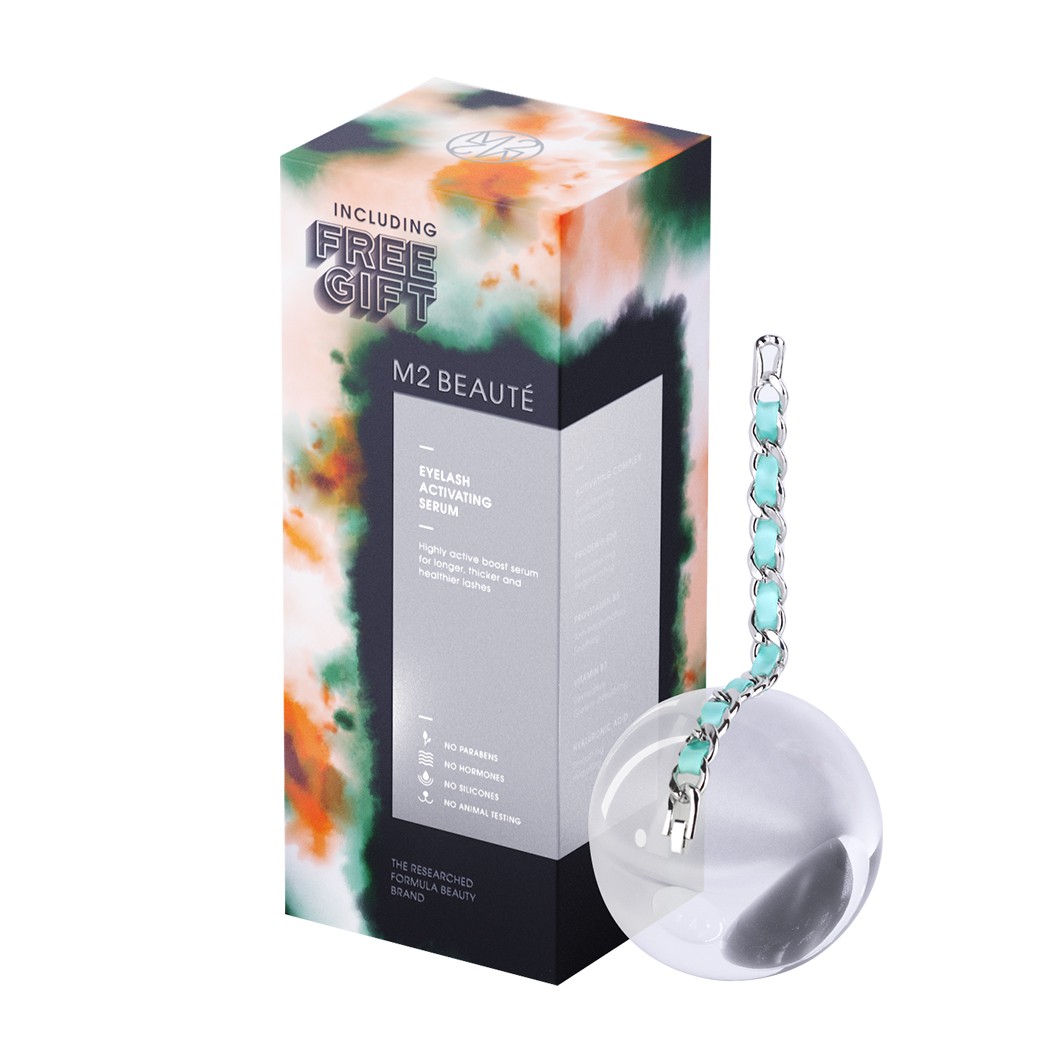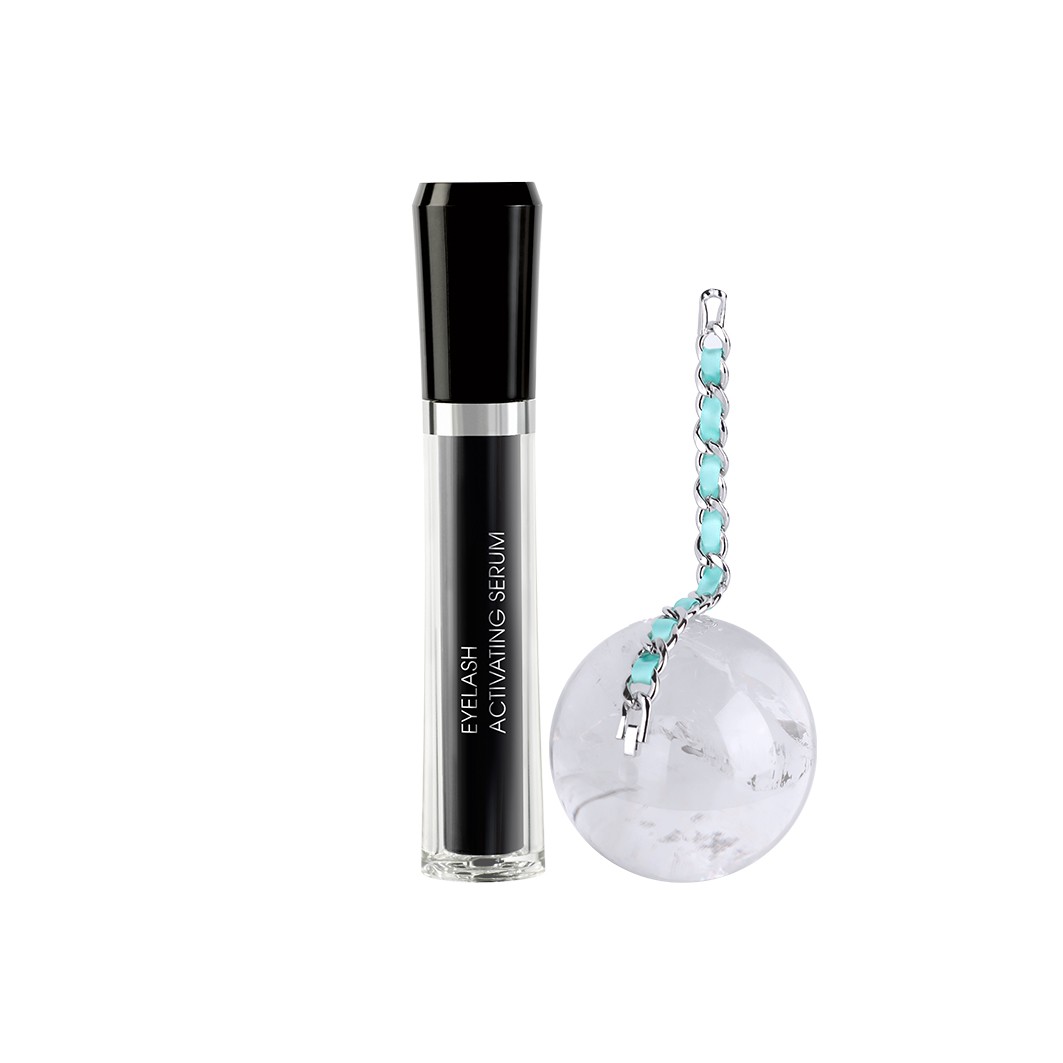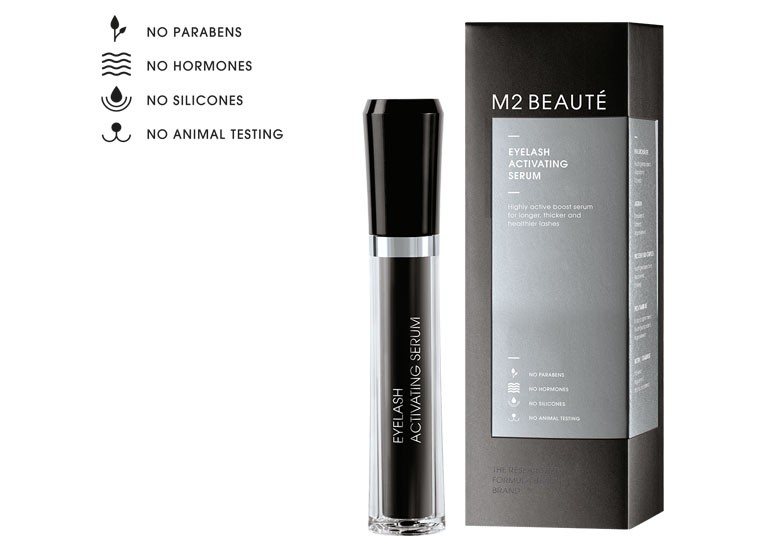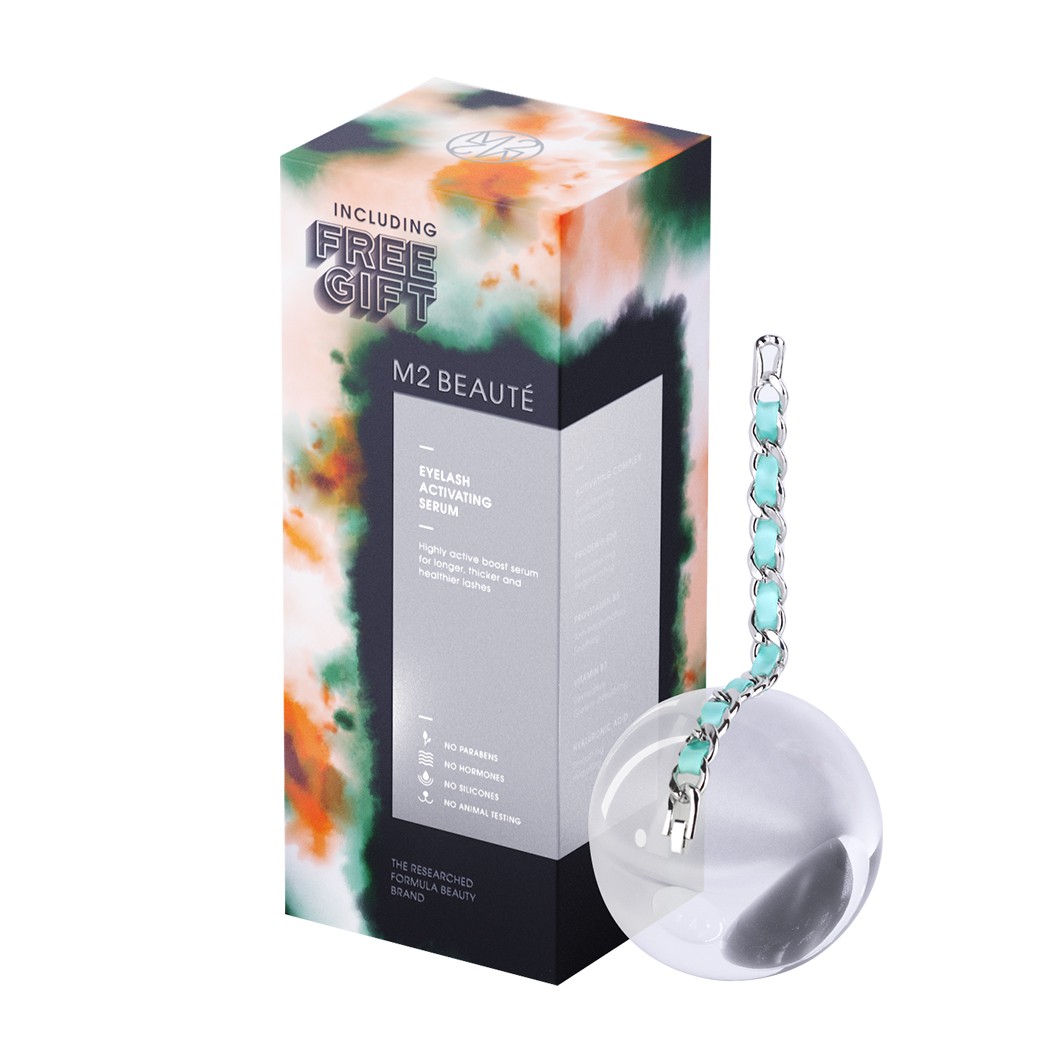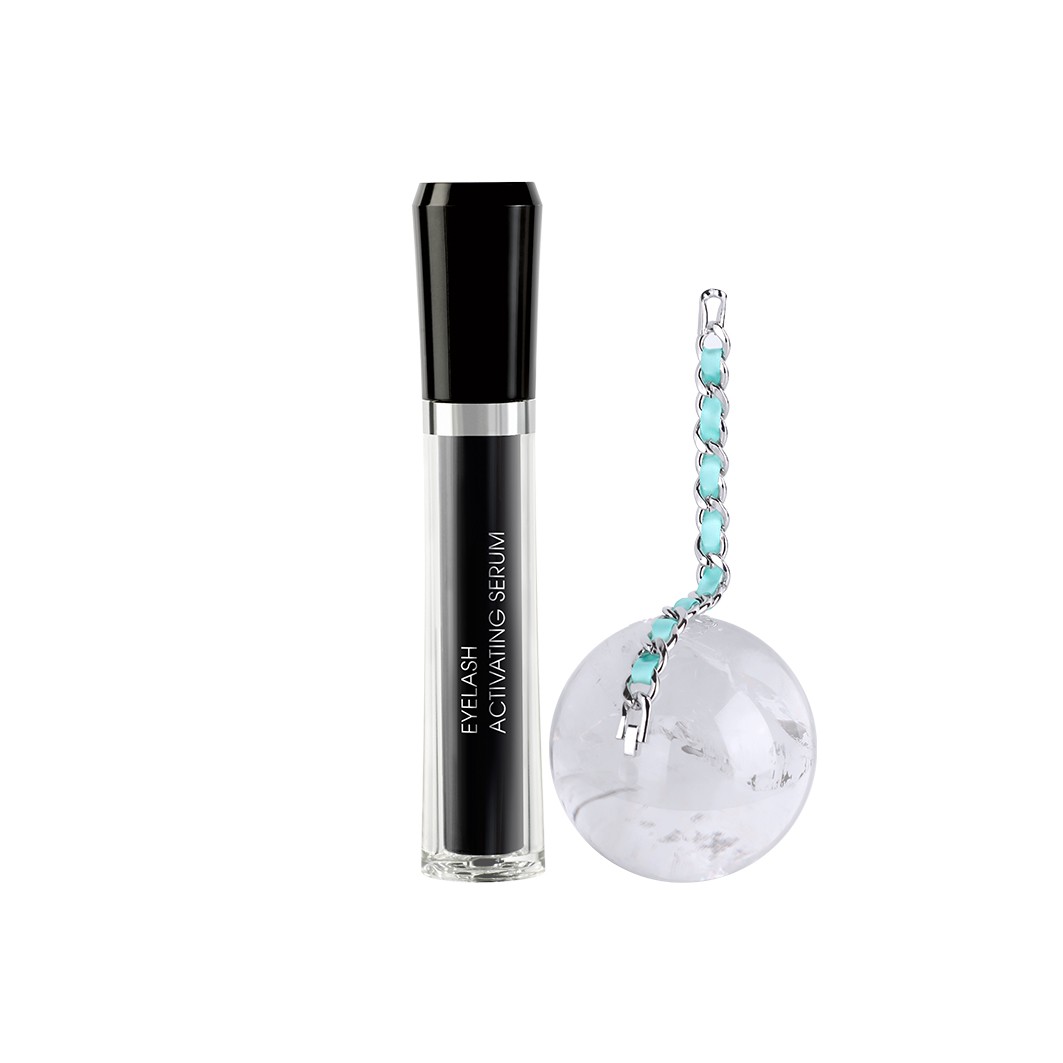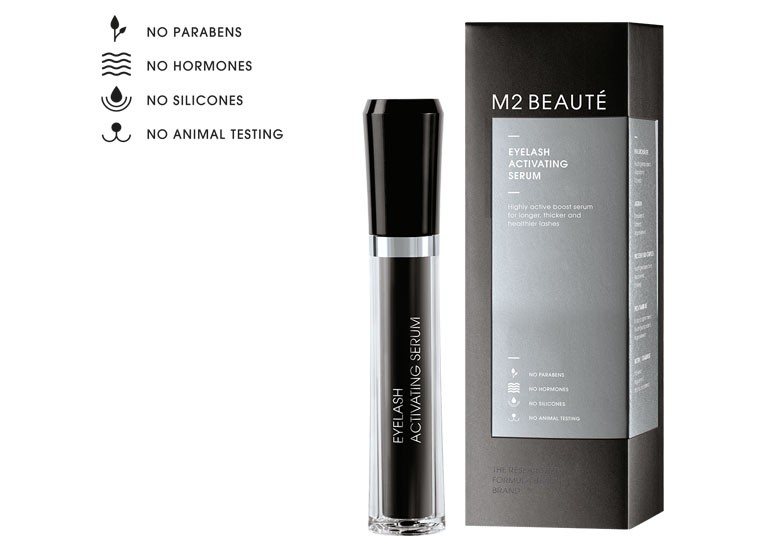 EYELASH ACTIVATING SERUM
The revolutionary EYELASH ACTIVATING SERUM from M2 BEAUTÉ makes your eyelashes longer and thicker, it achieves eyelash growth of almost 50%! Combined with nourishing components, the highly effective complex of active ingredients strengthens and stimulates both the active and inactive hair roots in the eyelashes, which is proven to encourage their natural growth.
The result: even more beautiful and impressive eyelashes.
INCLUDING: FREE GIFT
Curled, long and expressive eyelashes are a must-have for a unique and natural summer look. M2 BEAUTÉ has just the right beauty essential for this: the revolutionary EYELASH ACTIVATING SERUM. For all fashionistas, the EYELASH ACTIVATING SERUM is now available in a limited edition with a trendy bracelet. The exclusive gift box with colorful packaging is the must-have fashion item for summer 2022!
The EYELASH ACTIVATING SERUM could not be easier to use and is applied just like a normal eyeliner. A small amount of the serum is applied to the dry and oil-free skin on the upper lash line once a day after cleansing in the evening. The fine liner brush enables precise application close to the roots. Allow a brief period for the serum to absorb before using your usual skin care products.
EYE CARE - FAQs
---
Would you like to know more about our innovative products? You are absolutely right here! We have compiled and answered the most frequently asked questions for you.