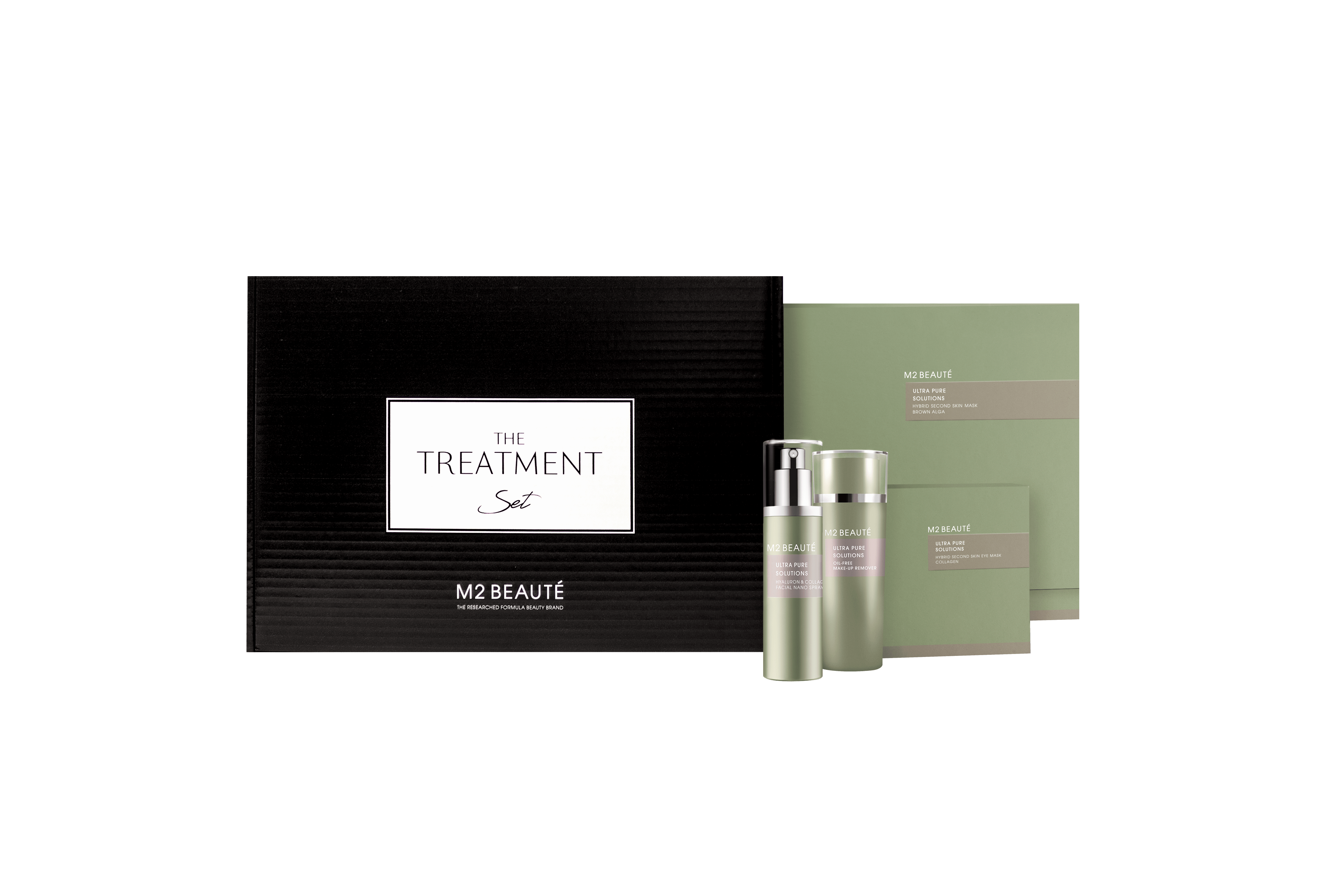 FACIAL CARE
EFFECTIVE HOME TREATMENT SET
Ultimate skincare and well-being in the comfort of your own home: The M2 BEAUTÉ EFFECTIVE HOME TREATMENT SET contains four beauty products that will indulge your skin with an extra bit of care. For even, smooth, well-hydrated and radiant skin.
The individual skincare products complement each other perfectly and, thanks to their quick and easy application, provide the ideal basis for an indulgent, all-round treatment. They can be used in the following order for an exceptionally intensive and synergetic effect: make-up remover, face and eye mask, facial nano spray.
But the products in the set are also extremely effective when used individually. The respective product pages contain more information about the innovative application methods for each product (see above).
The respective product pages contain information about the other ingredients and their corresponding effects.
Our promise
No Parabenes
Choosing beauty products without parabens means avoiding potentially harmful preservatives. Keep your skin and health safe with paraben-free options!
No hormones
Entscheiden Sie sich für M2 Beauté, wenn Sie hormonfreie, sichere und wirksame Produkte suchen, die nachweislich das natürliche Gleichgewicht Ihrer Haut und Haare bewahren.
No silicone
Say goodbye to harmful additives and benefit from effective ingredients that nourish, protect and rejuvenate skin and hair with our silicone-free products.
No animal-testing
Bei M2 BEAUTÉ werden keine Produkte an Tieren getestet. Wir vertrauen auf tierversuchsfreie und innovative Methoden, um die höchste Qualität und Wirksamkeit unserer Produkte zu gewährleisten.