VITAMIN B₆
VITAMIN B₆ is basically an umbrella term for the three chemical compounds, pyridoxol, pyridoxal and pyridoxamine. The vitamin is also often called pyridoxin and cannot be produced by the body on its own and hence, it has to be introduced from outside. An adequate supply is important since it plays a great role as a coenzyme with several important reactions in metabolism based on carbohydrates, amino acids, lipids and neuro-transmitters. It not only strengthens nerves and defence mechanism forces, but also the immune system and continues to contribute to the synthesis of
vitamin B₃
.
BENEFITS FOR THE SKIN
Apart from other vitamins, VITAMIN B₆ is responsible for strong nails, healthy hair and a beautiful skin appearance. As a con- stituent of enzymes, it ensures acceleration of the conversion and build-up of proteins - a property that is indispensable for healthy skin. At the same time, pyridoxin is important for integrating collagen in the skin and thus, for firm binding tissue. In addition, as a result of its regulative properties, it has an extremely alleviating effect on dry skin, eczema and also acne, in particular. 
ALLEVIATINGWITHIMPURE, DRYSKIN | STRENGTHENING | VITALISING
CONTAINED IN: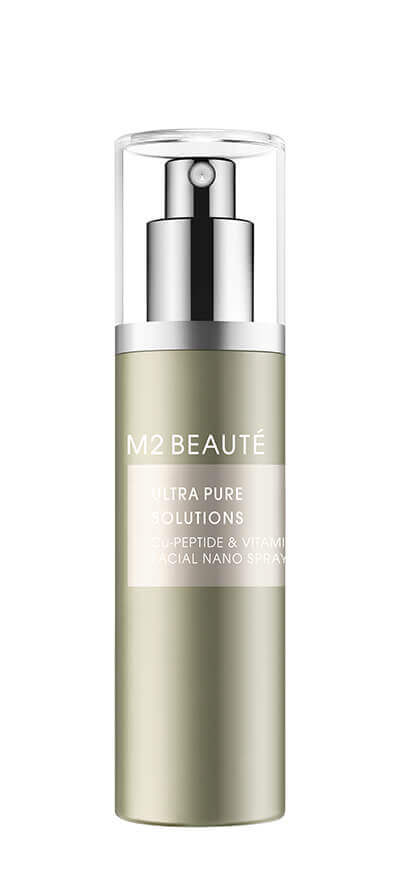 ULTRA PURE SOLUTIONS Cu-PEPTIDE & VITAMIN B FACIAL NANO SPRAY
The ULTRA PURE SOLUTIONS Cu-PEPTIDE & VITAMIN B FACIAL NANO SPRAY guarantees to give you vibrant, radiantly beautiful skin. The products unique active ingredient complex containing highly effective B2, B3 and B6 vitamins and copper peptides speeds up the skin's natural metabolism. The spray also improves the skin's natural protection and stimulates collagen and elastin production. The patented intelligent delivery system transports the nanorized and highly concentrated copper peptides and B2, B3 and B6 vitamins to the deepest layers of the dermis. The innovative spray nozzle allows the product to be precisely applied to the skin with ultra-pure water. The extraordinary result: An even and vibrantly youthful complexion.