RETINOL / VITAMIN A
A group of substances is called VITAMIN A, which acts as a cell growth activator, and, among others, is important for the health of the eyes as well as the function of the immune system. The fat-soluble, essential vitamin RETINOL is formed in the body from its precursor Provitamin A. Due to its effectiveness, it is being used for many years in cosmetics with growing success. It is considered to be a golden standard especially in the cosmetic war on wrinkles.
BENEFITS FOR THE SKIN
RETINOL is important for growth, structure and renewal of the skin. It stimulates connective tissue cells to work harder and inhibits enzymes that remove collagen. At the same time, it incites the cells to produce new collagen and acts as a potent antioxidant against skin-damaging free radicals. The ability of RETINOL in regulating hornification processes of the skin also leads to a visibly smoothing effect. Thus, RETINOL not only leads to overall softening, but also prevents various kinds of damage to the skin, wrinkles, pigmentation disorders and to a general reduction in collagen reduction and loss of elasticity. It also acts positively as an all-round active agent on the general appearance of the skin and, in fact, it can even be used as an effective treatment for acne and eczema. 
REGENERATING | SMOOTHING | ANTI-OXIDANT | REFINING
CONTAINED IN: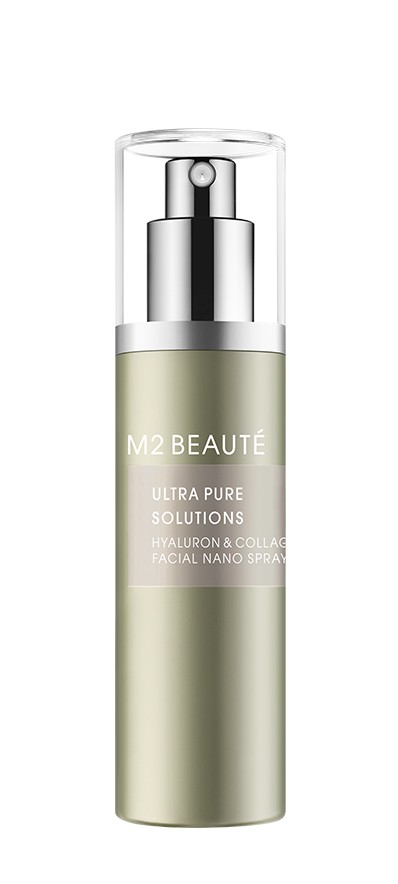 ULTRA PURE SOLUTIONS HYALURON & COLLAGEN FACIAL NANO SPRAY
AN ALL-AROUND PRODUCT FOR REVITALIZED-LOOKING SKIN: ULTRA PURE SOLUTIONS Hyaluron & Collagen Facial Nano Spray revitalizes particularly problematic skin and restores its youthful elasticity and firmness. The highly effective ingredients have a smoothing effect, are intensely moisturizing, and stimulate the regeneration process in the skin cells themselves.For soft, supple skin that looks fuller, and a visibly rejuvenated appearance.