RESVERATROL
RESVERATROL belongs to the polyphenols and thus to the natural body defences of plants; the solid is contained, among others, in red grapes and raspberries. Many health-promoting and also nurturing or preservative properties are attributed to RESVERATROL.
BENEFITS FOR THE SKIN
RESVERATROL provides visibly even, beautiful and wrinkle-free appearance of the skin and reduces unpleasant feelings of tightness.
In cosmetics, this active agent has long been considered a secret antiageing weapon, and not without reason: RESVERATROL helps to improve the skin's elasticity by promoting the synthesis of
collagen
and
elastin
, and ensures more elastic facial contours and a clear reduction in wrinkles. Its powerful antioxidant qualities help in neutralising free radicals and preventing premature ageing of the skin. In addition, RESVERATROL has an antiinflammatory effect, which can have a favourable impact on skin irritations, rashes and blemishes. 
ANTI-OXIDANT | STRENGTHENING THE DEFENCE MECHANISM | ANTI-INFLAMMATORY | SMOOTHING
CONTAINED IN: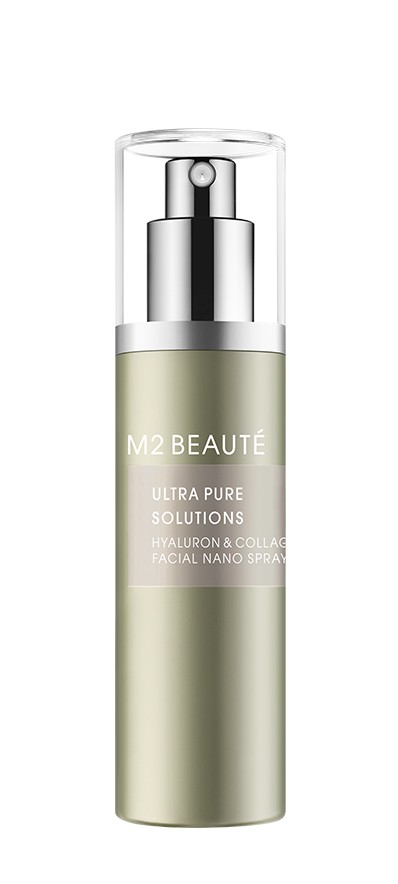 ULTRA PURE SOLUTIONS HYALURON & COLLAGEN FACIAL NANO SPRAY
AN ALL-AROUND PRODUCT FOR REVITALIZED-LOOKING SKIN: ULTRA PURE SOLUTIONS Hyaluron & Collagen Facial Nano Spray revitalizes particularly problematic skin and restores its youthful elasticity and firmness. The highly effective ingredients have a smoothing effect, are intensely moisturizing, and stimulate the regeneration process in the skin cells themselves.For soft, supple skin that looks fuller, and a visibly rejuvenated appearance.