ELASTIN
ELASTIN is also designated as a fibrous protein and is a structural protein, which is responsible for shaping organs such as blood vessels, lungs, tendons and the skin.
BENEFITS FOR THE SKIN
For a fresh, youthful complexion or a smooth and taut skin, both the surface structure and the fat/moisture content play a role, in addition to skin firmness and elasticity. The dermis is primarily responsible for this, which is situated between the epidermis and the subcutaneous fatty tissues. ELASTIN is an important constituent of this layer of the skin apart from
collagen
. While
collagen
is extremely resistant to pulling and tearing and lends a certain stability to the tissue, the skin gains elasticity, flexibility and ability to stretch only by the complementary characteristics of ELASTIN. In essence, it helps the skin return to its original form after being stretched. It keeps it sup- ple, it is also hygroscopic and it has a regenerative function. ELASTIN in nano-scaled form is particularly effective when used in care products, since the particles significantly reduced in size can reach into deeper layers of skin without being obstructed and can unfold their maximum effect there. 
STRUCTURING | FIRMING | HYGROSCOPIC | SMOOTHING
---
ELASTIN - FAQs
---
ELASTIN wird auch als Faserprotein bezeichnet und ist ein zur Gruppe der Eiweiße gehörendes Strukturprotein.
In der mittleren Hautschicht, auch Dermis bezeichnet, verbinden sich elastine mit kollagenen Fasern zu einem Proteingerüst, das für die Festigkeit bzw. Elastizität und Spannkraft der Haut verantwortlich ist.
ELASTIN ist als Strukturprotein für die Formgebung von Organen wie Blutgefäßen, Lunge, Sehnen und der Haut verantwortlich.
CONTAINED IN: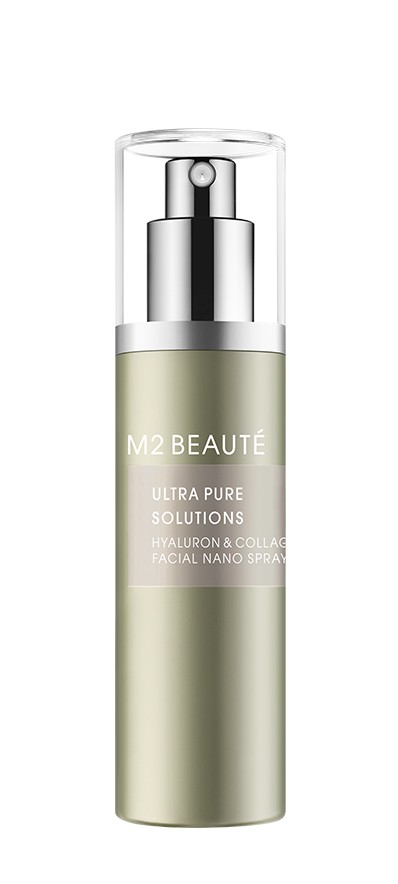 ULTRA PURE SOLUTIONS HYALURON & COLLAGEN FACIAL NANO SPRAY
AN ALL-AROUND PRODUCT FOR REVITALIZED-LOOKING SKIN: ULTRA PURE SOLUTIONS Hyaluron & Collagen Facial Nano Spray revitalizes particularly problematic skin and restores its youthful elasticity and firmness. The highly effective ingredients have a smoothing effect, are intensely moisturizing, and stimulate the regeneration process in the skin cells themselves.For soft, supple skin that looks fuller, and a visibly rejuvenated appearance.