CALCIUM
 CALCIUM is by quantity, the most important mineral in the body and is known to be a substantial building block of our bones and teeth. That is where 99 percentage of the entire CALCIUM of our body is located, and the rest lies in dissolved form in the extra-cellular space of blood and tissues. The CALCIUM ions handle important tasks there: They act as neuro-transmitters between the cells, they are responsible for forwarding sensory and nerve impulses and they are involved in coagulating the blood.
BENEFITS FOR THE SKIN
CALCIUM ions, in many respects, ensure a healthy, vital and youthful skin. The low-molecular, electrically charged particles stimulate, among others, the cell energy by encouraging enzyme activity. Moreover, they strengthen the skin protection barrier, support the membrane firmness and improve the skin density and strength. Hence, a sufficiently high level of CALCIUM is not only generally healthy, but it can also effectively counter dermatoporosis, in other words, the extreme effects of skin ageing (such as volume deficit, loss of contour, cell lethargy and a rough and dry skin surface). 
VITALISING | STRENGTHENING | VOLUMIZING | MEMBRANE TIGHTENING
CONTAINED IN: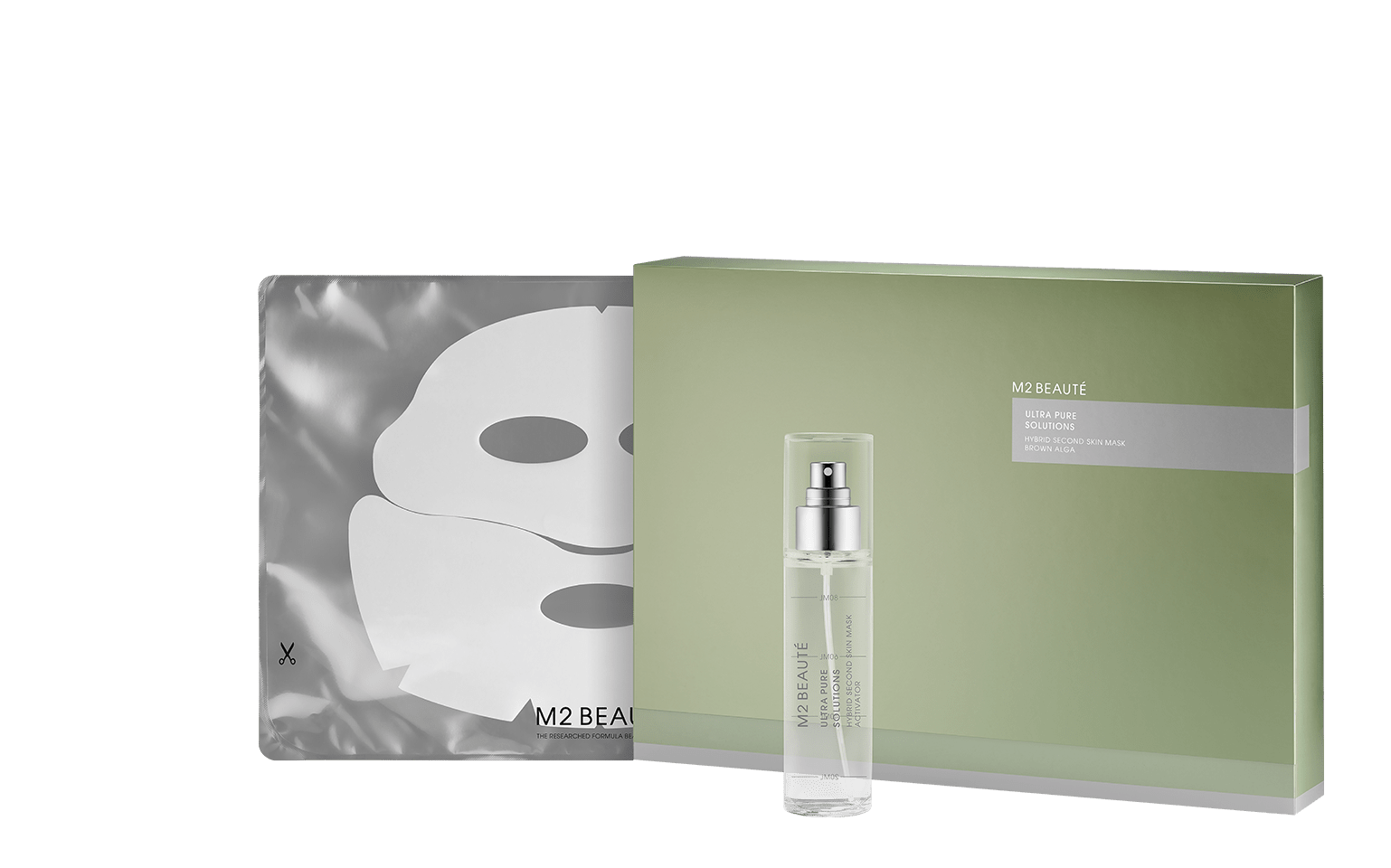 ULTRA PURE SOLUTIONS HYBRID SECOND SKIN MASK BROWN ALGA
HIGHLY EFFECTIVE NOURISHING MASK WITH AN INSTANT EFFECT The ULTRA PURE SOLUTIONS HYBRID SECOND SKIN MASK BROWN ALGA offers a relaxing and luxurious home-spa experience. The skin is intensely moisturized, wrinkles are filled in and the face is left looking revitalized by the highly effective active ingredients – a brown alga extract, which is also the carrier material, and a beneficial mineral complex of calcium and sodium. The face mask consists of bioactive components that are activated directly onto the skin with ultra-pure water. This allows the mask to lie on the face like a second skin – the brown alga mineral complex directly penetrates the deeper layers of the epidermis and specifically improves skin thickness and firmness.