BROWN ALGA
Algae belong to the oldest and most versatile vegetable organisms on earth. The tens of thousands of different types in the oceans and on land convert about three times more carbon dioxide (CO2) than other useful plants and thus produce a majority of the oxygen on Earth.
The extreme weather conditions to which ocean algae are naturally exposed have compelled them to develop special defence and life-maintaining mechanisms in the course of millions of years. The research in cosmetics is making use of the substances, properties and indicators resulting from this, in order to develop products with an extremely high efficiency.
The diverse group of the BROWN ALGA includes up to 1,900 types. The characteristically brown coloured macro-algae tend to occur at the sea coasts in moderate zones. They contain, among others, around 12 vitamins, 18 amino acids, up to 42 trace elements, omega-3 fatty acids and iodine. Their versatility is impressive.
BENEFITS FOR THE SKIN
The cosmetics industry has acknowledged the potential of the BROWN ALGA and relies increasingly on the effective beauty all-rounder. For its face mask, M2 BEAUTÉ uses the algin of the BROWN ALGA Laminaria digitata, which contains a large number of minerals and trace elements, especially
calcium
and
sodium
ions. It stimulates the natural functions of the skin and supports the protection of the cells by various radical traps.
The active agent is ideally suited for extensive moisturisation of the skin as well as moisture retention. In addition, some cellular constituents contained in the BROWN ALGA brighten up the skin. The polysaccharides (Fucane) typical for BROWN ALGA have not only pharmacological, but even cosmetic effects – this includes, among others, the stimulation of
collagen
synthesis and the anti-ageing effect associated with it. 
TISSUE TIGHTENING | REVITALISING | MOISTURE-REGULATING | PLUMPING
---
BROWN ALGA - FAQs
---
Die Kosmetikindustrie hat das Potenzial der BRAUNALGE erkannt und setzt zunehmend auf den effektiven Beauty-Allrounder. BRAUNALGE enthält eine Vielzahl an Mineralien und Spurenelementen, insbesondere Calcium- und Natrium-Ionen. Sie stimuliert die natürlichen Funktionen der Haut und unterstützt den Schutz der Zellen durch diverse Radikalfänger.
Ideal geeignet ist der Wirkstoff für die umfangreiche Befeuchtung der Haut sowie die Feuchtigkeitsbindung. Zudem hellen einige in der BRAUNALGE enthaltenen zellulären Bestandteile die Haut auf. Die für BRAUNALGE typischen Polysaccharide (Fucane) haben diverse pharmakologische, aber auch kosmetische Wirkungen – dazu gehört unter anderem die Stimulierung der Kollagensynthese und der damit verbundene Anti-Aging-Effekt.
Die formenreiche Gruppe der BRAUNALGEN umfasst bis zu 1.900 Arten, Ihre Vielseitigkeit ist beeindruckend. Die charakteristisch braun gefärbten Makroalgen kommen bevorzugt an den Meeresküsten in gemäßigten Zonen vor. Sie enthalten unter anderem etwa 12 Vitamine, 18 Aminosäuren, bis zu 42 Spurenelemente, Omega-3-Fettsäuren und Jod, was in der Ernährung wie auch im kosmetischen EInsatz für den Körper wertvoll ist.
MEEREN-ALGEN im allgemeinen beinhalten kraftvolle Anti-Aging-Wirkstoffe und beeinflussen den Hautzustand positiv. BRAUNALGE ist besonders reich an Mineralstoffen und Spurenelementen. Sie wirkt regenerierend, staffend und unterstützt die Zellerneuerung. In Kombination mit weiteren hochwertigen Inhaltsstoffen, wie Hyaluronsäure, verbessert eine Anti-Aging-Pflege mit Braunalgen-Extrakt sichtbare Anzeichen der Hautalterung.
GRÜN-ALGE beinhaltet einen Aminosäuregehalt, der dem menschlichen Kollagen in den Körperzellen ähnelt. Außerdem gleicht der pH-Wert der Algen dem unserer Haut (pH 5,5). Die Mineralstoffe, Vitamine, Proteine, Spurenelemente und Aminosäuren von Algen gelangen durch die Oberhaut bis hin in die tief gelegene Unterhaut und bekämpfen dort beispielsweise freie Radikale oder aktivieren die Zellerneuerung.
ROTALGE besitzt straffende Eigenschaften zum perfekten Inhaltsstoff für einen jugendlichen Teint. Das Extrakt der ROTALGE verbessert die Spannkraft der Haut und sorgt für Festigung, indem es die Kollagen- und Elastinsynthese stimuliert.
Algenöl ist reich an Omega-3-Fettsäuren, wie sie auch in Fischen vorkommt. Omega-3-Fettsäuren sind lebensnotwendig, da der Körper sie nicht selbst bilden. Omega-3-Fettsäuren verbessern die Fließeigenschaften des Blutes, hemmen die Blutgerinnung, senken den Blutdruck, sind entzündungshemmend und balancieren den Fettstoffwechsel. Auch sind sie wichtig für das Wachstum und die Entwicklung des Gehirns von Kindern. Das Nahrungsergänzungsmittel sind Omega-3-Fettsäuren daher interessant für Menschen, die sich vegan oder vegetarisch ernähren oder aus ökologischen Gründen keinen Fisch essen.
CONTAINED IN: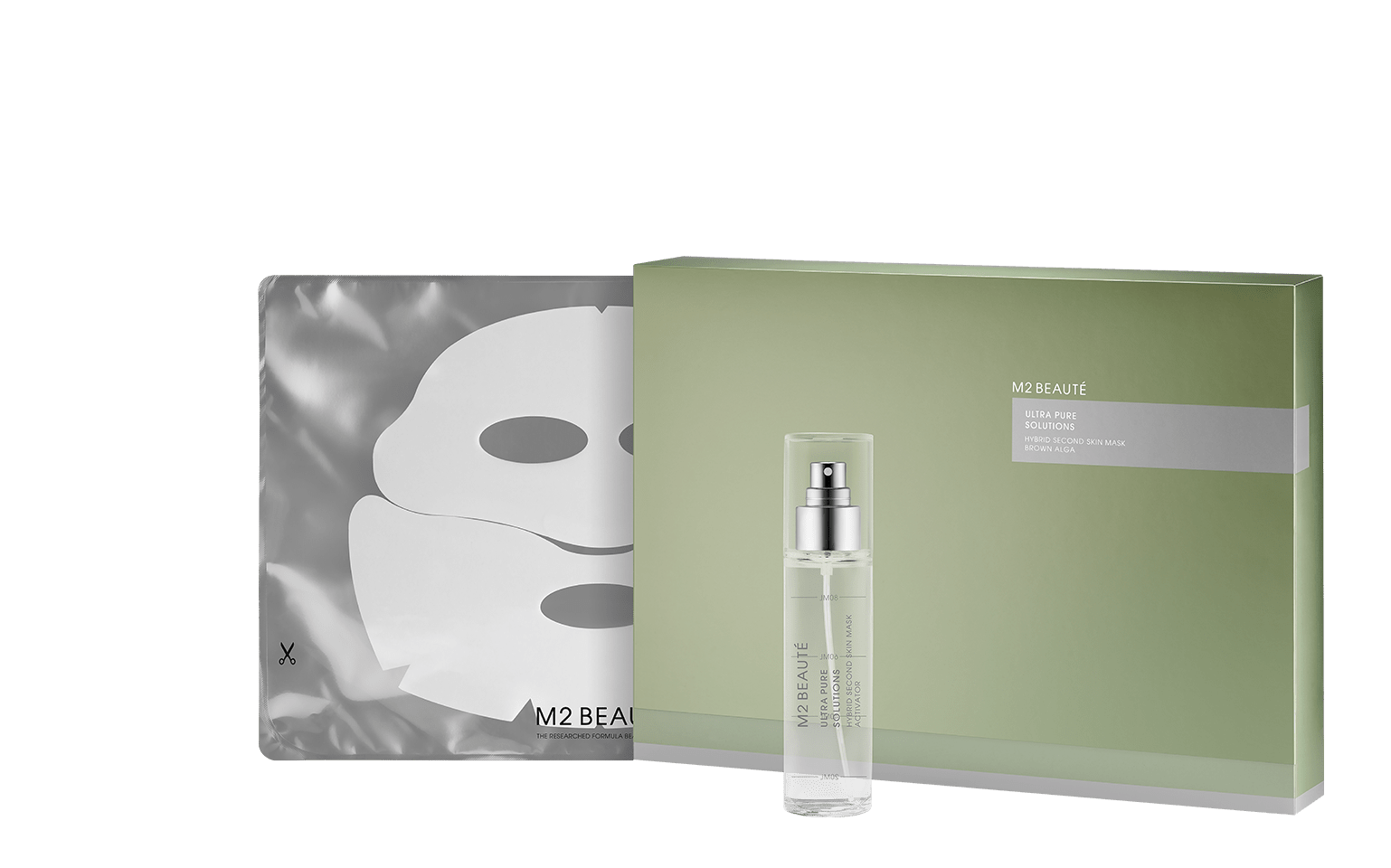 ULTRA PURE SOLUTIONS HYBRID SECOND SKIN MASK BROWN ALGA
HIGHLY EFFECTIVE NOURISHING MASK WITH AN INSTANT EFFECT The ULTRA PURE SOLUTIONS HYBRID SECOND SKIN MASK BROWN ALGA offers a relaxing and luxurious home-spa experience. The skin is intensely moisturized, wrinkles are filled in and the face is left looking revitalized by the highly effective active ingredients – a brown alga extract, which is also the carrier material, and a beneficial mineral complex of calcium and sodium. The face mask consists of bioactive components that are activated directly onto the skin with ultra-pure water. This allows the mask to lie on the face like a second skin – the brown alga mineral complex directly penetrates the deeper layers of the epidermis and specifically improves skin thickness and firmness.