INCENSE
In our culture, INCENSE is usually thought of as a fragrant smoke used in church ceremonies. The possible applications of the mixture of essential oils, proteins and pure resins have, nevertheless, been known to be far more comprehensive than that – and for over 2,000 years already. Thus, in traditional Chinese medicine, INCENSE has been an important remedy and works against e.g. infections and inflammatory skin infections. It has also been used successfully in aromatherapy.
BENEFITS FOR THE SKIN
INCENSE is a valuable element in many skin care products for sensitive, demanding and dry skin, which is not only soothing but also recuperative. On account of its efficacy spectrum, INCENSE is also a natural antihistamine, which may represent an alternative to cortisone. It is the totality of the active substances that it contains that is responsible for the above-mentioned effect - in addition to terpene and essential oils, there are also Boswellic acids that occur only in incense resin, which, among other things, can soothe the effects of oxidative stress. Thus, incense exhibits good care properties, but still leaves a normal superficial film on the skin. Fortunately, thanks to modern nano-scaling, this aspect can be avoided. 
SOOTHING | COMPENSATING | ANTI-INFLAMMATORY
CONTAINED IN: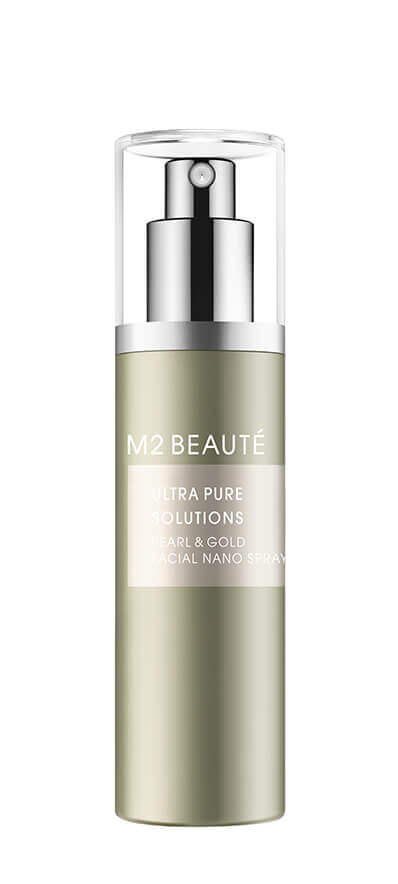 ULTRA PURE SOLUTIONS PEARL & GOLD FACIAL NANO SPRAY
The skin glorifier by M2 BEAUTÉ: The ULTRA PURE SOLUTIONS PEARL & GOLD FACIAL NANO SPRAY holds the beauty secret for younger-looking skin. The highly effective active ingredient particles, concentrated using nanotechnology, can penetrate the deepest layers of the skin, where they have a targeted effect. Pearl powder restructures the connective tissue and normalizes melanin production, thereby balancing out visible imperfections in the skin. Gold gives the skin a radiant appearance, locks in moisture and has a regenerative effect.