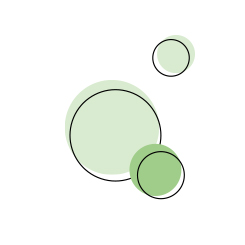 PROVITAMIN B₅
PROVITAMIN B₅ or PANTHENOL is primarily known as a medicinal active agent for wound-healing and burn ointments due to its skin regenerative and soothing qualities as well as its hygroscopic qualities. As a precursor to PROVITAMIN B₅, PANTHENOL is involved in several metabolic processes and hence, extremely valuable for the body – especially the skin.
BENEFITS FOR SKIN AND HAIR
PANTHENOL not only accelerates the healing process, but it also takes care of extremely dry skin and compensates hornification disorders. In addition, it is excellent for external application in hair growth disorders. The skin absorbs this active agent particularly well and subsequently converts it to pantothenic acid (vitamin B₅). This strengthens not only the skin barrier function, but also stimulates lipid synthesis – skin and hair become more elastic and well moisturised as a result. In combination with
vitamin C
, PANTHENOL also lightens pigment spots.
PANTHENOL acts primarily on the epidermis and dermis, but also on the roots of the hair and the hair shaft. Here, too, it develops its skin-soothing effect, strengthens eyelashes and eyebrows and provides intensive moisture. Moreover, it gives the hair a healthier texture. 
ANTI-INFLAMMATORY | SOOTHING | HYGROSCOPIC | REGENERATING