ACAI BERRIES
ACAI BERRIES are the fruit of the cabbage palm, primarily native to the Amazon, which is also called the assai palm or acai. ACAI BERRIES are considered as super foods and have experienced an enormous hype in recent years. In fact, they are extremely rich in ingredients, which completes and strengthens their effect synergetically. In addition, not only do they have vitamin B, as well as vitamins C, E and D, but also dietary fibres, minerals and trace elements. Moreover, the berries contain amino acids, essential fatty acids and valuable polyphenols, as well as other powerful antioxidants, especially anthocyanins.


BENEFITS FOR SKIN AND HAIR
Apart from health aspects such as reinforcing the immune system, ACAI BERRIES also have a favourable impact on the beauty of skin and hair. Thus, the polyphenols it contains not only have a strong antioxidant effect and thus, prevent early skin ageing, but they are also anti-microbial and thus, prevent development of pro-inflammatory substances. Combined with vitamins C and D, they also support cell protection. The vitamins and minerals contained provide skin and hair with valuable nutrients and reinforce the anti-inflammatory effect. 
ANTIOXIDANT | NOURISHING | ANTI-INFLAMMATORY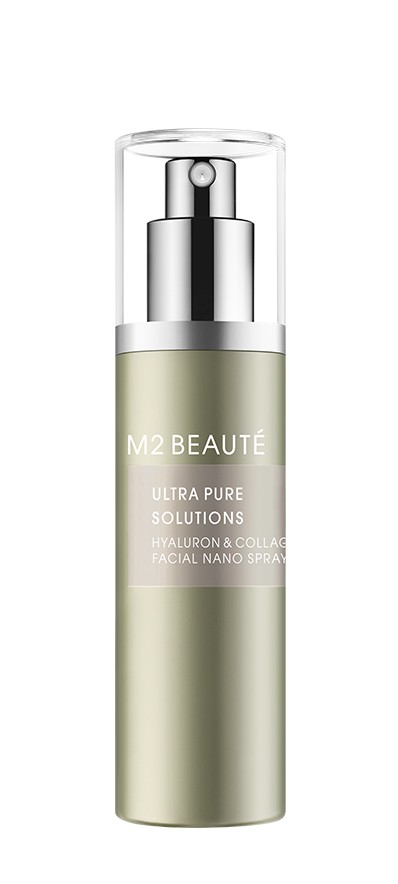 ULTRA PURE SOLUTIONS HYALURON & COLLAGEN FACIAL NANO SPRAY
AN ALL-AROUND PRODUCT FOR REVITALIZED-LOOKING SKIN: ULTRA PURE SOLUTIONS Hyaluron & Collagen Facial Nano Spray revitalizes particularly problematic skin and restores its youthful elasticity and firmness. The highly effective ingredients have a smoothing effect, are intensely moisturizing, and stimulate the regeneration process in the skin cells themselves.For soft, supple skin that looks fuller, and a visibly rejuvenated appearance.