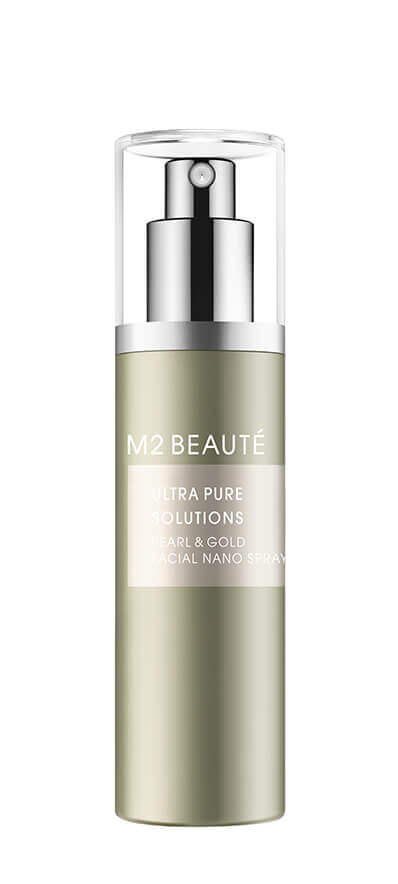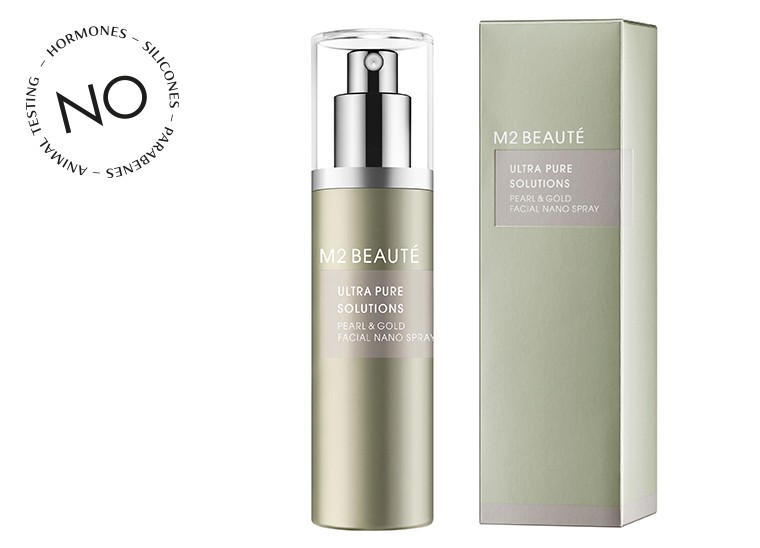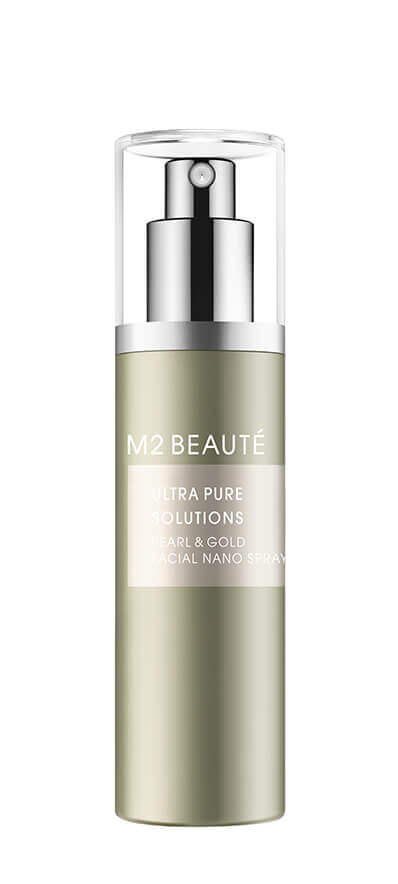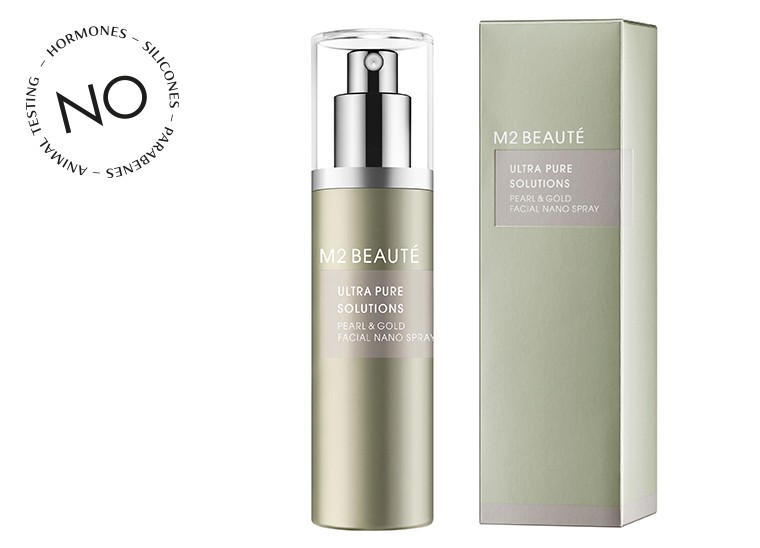 ULTRA PURE SOLUTIONS PEARL & GOLD FACIAL NANO SPRAY
The skin glorifier by M2 BEAUTÉ: The ULTRA PURE SOLUTIONS PEARL &
GOLD
FACIAL NANO SPRAY holds the beauty secret for younger-looking skin. The highly effective active ingredient particles, concentrated using nanotechnology, can penetrate the deepest layers of the skin, where they have a targeted effect.
Pearl powder
restructures the connective tissue and normalizes melanin production, thereby balancing out visible imperfections in the skin.
Gold
gives the skin a radiant appearance, locks in moisture and has a regenerative effect.
So easy, so effective: Spray the ULTRA PURE SOLUTIONS PEARL & GOLD FACIAL NANO SPRAY onto clean skin 3–5 times, morning and evening, at a distance of 15–20 cm. Once it has been allowed to absorb, additional skincare products can be applied as desired.
Tip: Thanks to its extremely fine spray mist, the active ingredient serum can be used over make-up over the course of the day for an extra bit of care.
The test results of a clinical study lasting eight weeks speak for themselves:
78 % of all those who took part stated that their skin was more radiant after treatment
74 %

of all those who took part noticed that their skin was more even

88 %

of all those who took part reported a more delicate complexion after use
FACIAL CARE - FAQs
---
Would you like to know more about our innovative products? You are absolutely right here! We have compiled and answered the most frequently asked questions for you.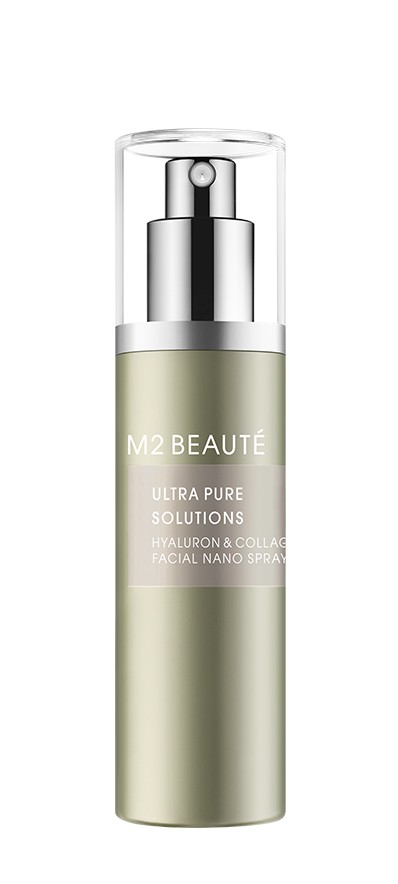 ULTRA PURE SOLUTIONS HYALURON & COLLAGEN FACIAL NANO SPRAY
AN ALL-AROUND PRODUCT FOR REVITALIZED-LOOKING SKIN: ULTRA PURE SOLUTIONS Hyaluron & Collagen Facial Nano Spray revitalizes particularly problematic skin and restores its youthful elasticity and firmness. The highly effective ingredients have a smoothing effect, are intensely moisturizing, and stimulate the regeneration process in the skin cells themselves.For soft, supple skin that looks fuller, and a visibly rejuvenated appearance.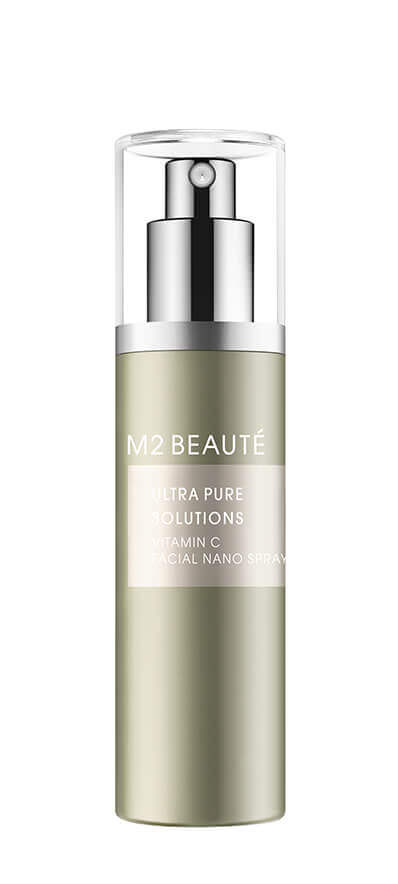 ULTRA PURE SOLUTIONS VITAMIN C FACIAL NANO SPRAY
ULTRA PURE SOLUTIONS VITAMIN C FACIAL NANO SPRAY supplies the skin with highly concentrated vitamin C, nourishing it with maximum moisture. It regenerates skin cells with a deep penetrating effect, protecting them against free radicals and making them stronger. The result: A radiantly fresh and smooth complexion.